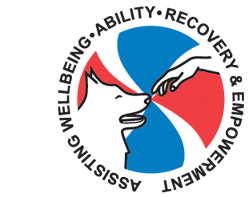 Emotional Support Animal.
An Emotional Support Animal is a companion animal (dog or other) for people living with psychological or physical health challenges. It may or may not have been task-trained. 
Facility Dog.
Facility Dogs are usually partnered with health care professionals, care providers, or educators who utilize the facility dog to improve the physical or emotional health of those in their care. Facility Dogs either live with their handler or alternatively live at the facility where they work.
Our organisation supports:
Culturally and linguistically diverse people
Diagnoses and conditions:
ADHD and associated conditions
Autism and related conditions
Other psychosocial/psychiatric
Service types our organisation supports:
Our locations:
Barossa Valley - Kangaroo Island
Mackay - Isaac - Whitsunday
Sydney - Northern Beaches
Sydney - Sutherland Shire
Yorke Peninsula - Mid North