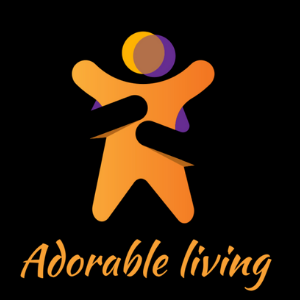 ABN

13645059114

67 Agnes Street

,

Sunnybank

,

QLD

4109
Send enquiry
Adorable Living Pty Ltd have an exceptional team whose endeavours have provided a foundation of service provision based on extensive qualifications and experience. Together, they have over 35 years experience in the healthcare industry and demonstrate a tangible balance of pragmatic front line work and in-depth knowledge of business operations.
With a focus on service delivery. Adorable Living shows a fundamental sense of what is required to provide person centered support. It is evident that the team of staff have a capacity to enjoy creating community and connection. Participants and the community will benefit from Adorable Livings's authentic quality of service provision. Let the team create an Adorable experience for you today!
Services provided include:
Providing Cleaning, Gardening, Housing, Meals, Nursing Services, Respite Accommodation, Support Work, Transport, Advocacy and Peer Support, Psychosocial Recovery Coaching, Crisis Services, Sexuality, Creative Arts, Holidays and Travel, School Holiday Activities, Social Activities, Sport and Fitness, Dietetics, Massage, Occupational Therapy, Physiotherapy, Psychology, Speech Therapy, Therapy Assistants services.
Our organisation supports:
Culturally and linguistically diverse people
Diagnoses and conditions:
ADHD and associated conditions
Autism and related conditions
Deafness and hearing loss
Other intellectual/learning conditions
Vision Impairment / Blindness
Service types our organisation supports:
Applied Behaviour Analysis
Assistance in the community with daily activities
Assistance with household tasks
Behavioural assessment and support
Community participation/inclusion
Completion of home modifications (major)
Completion of home modifications (minor)
Early Childhood Early Intervention
Emergency housing/accommodation
Equipment and assistive technology
Medium Term Accommodation
Residential accommodation/housing
Shared living support (24 hour)
Specialised Driving Lessons
Specialist Disability Accommodation
Specialist Support Coordination
Sport and recreation activities
Support Independent Living
Travel and Holiday Support
Work experience and placements
Our locations:
bf72d888db043050ce70ad3cd3961950
0348ae90db4c781067de48370596193c