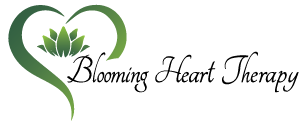 Play Therapy
Play Therapy involves the use of play to communicate with children. Communicating through the medium of play helps children learn to solve problems and change their negative behaviors. The therapeutic play room is a safe and secure space where the child is able to process their emotions and experiences process their emotions and experiences without fear of judgement.
Autplay Therapy 
Autplay Therapy is a play-based approach to working with children and adolescents with Autism, dysregulation issues, or other neurodevelopmental disorders. Blooming Heart Therapy is the only qualified Brisbane-based private practice providing this specialised treatment approach.
Adolescent Therapy
Working with teens to offer a safe space to help them develop self-understanding, self-advocacy, and lead happier contented lives. We work with teens on a variety of challenges as they transition into adulthood including self-esteem, trauma, school life, and sexuality.
Family Therapy.
The family system is a powerful system, which means that it may be difficult to break communication patterns and roles.
Individual Counselling.
Providing individual sessions to adults for a range of issues including anxiety, depression, stress, grief and loss, trauma, relationships, self-esteem, sexual health, parenting, family separation, life transitions, and pregnancy.
Parent Coaching.
Parents will learn strategies that allow them to build an understanding of themselves and their reactions to their children at a deeper level.
Tele-play Therapy.
Tele-Play Therapy uses technology to deliver the healing principles of Play Therapy. 
Couples Therapy.
In your couples therapy session Blooming Heart Therapy may apply the Gottman Method
Our organisation supports:
Culturally and linguistically diverse people
Diagnoses and conditions:
ADHD and associated conditions
Autism and related conditions
Other psychosocial/psychiatric
Service types our organisation supports: