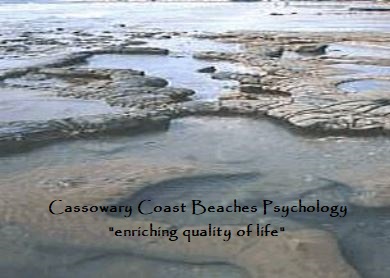 ABN

15088246557

23-25 Giufre Crescent

,

Wongaling Beach

,

QLD

4852
Send enquiry
Kerry Borthwick of Cassowary Coast Beaches Psychology provides psychological treatment and counselling for children from 7 years old, adolescents and adults.
Treatment is provided for anxiety, depression, post traumatic stress disorder and other disorders including ASD, ADHD, ADD intellectual disability such Fragile X, as well as emotional problems arising from chronic illness or injury. Treatment approaches include but are not limited to Cognitive Behaviour Therapy, Mindfulness integrated CBT, Narrative Therapy, CBT for Trauma.
The treatment goal is to provide clients with strategies to be integrated into their ways of life after treatment has finished allowing them to maintain mental well-being and prevent relapse.
Our organisation supports:
1d04f30fdb955340003c76c9bf9619ef
Culturally and linguistically diverse people
Diagnoses and conditions:
Autism and related conditions
Deafness and hearing loss
Other intellectual/learning conditions
Other psychosocial/psychiatric
Vision Impairment / Blindness
Service types our organisation supports:
Behavioural assessment and support