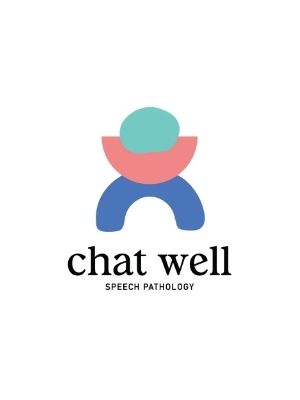 ABN

68 646 080 382

Unit 2, 1 Rellum Road

,

Greenacres

,

SA

5086
Send enquiry
Chat Well Speech Pathology exists to help families live happier lives by providing functional, evidence based and family centred speech therapy to children across Adelaide. They provide high quality assessment and therapy to children and young people who experience difficulties with their speech, language and communication skills.
Chat Well Speech Pathology offer a variety of specialist services to maximise your child's communication skills. The team will work with you and your child either in their clinic, your home, or in the school or education setting. They offer clinic services across two sites, Greenacres and Mawson Lakes and can also offer Telehealth services.
The Chat Well team arrive every day inspired to make a positive impact to the lives of children and young people and exist to help families live happier lives by providing fun, innovative and functional speech therapy services and have a strong emphasis on empowering kids to develop self confidence, independence and a positive attitude towards learning.
Chat Well Speech Pathology are focused on empowering you on how to best support your child's speech and language development at home. With passionate and approachable Speech Pathologists who implement a personalised, client centred and evidence based service that is positive and engaging to help your child reach their full potential. At Chat Well Speech Pathology, the team will guide and support you through the process to develop your child's skills to communicate and grow.
Chat Well Speech Pathology welcome you to join the Chat Well family and enjoy the benefits of their services in the convenience of your own home, Kindergarten, school or in one of their clinics. 
Our organisation supports:
Diagnoses and conditions:
Autism and related conditions
Other intellectual/learning conditions
Service types our organisation supports: