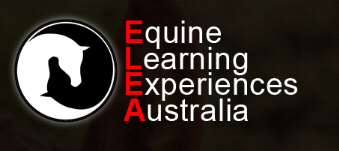 Through specific interactions, groups or individuals are given the opportunity to increase their self awareness around their behaviors and how they show up in the world. Participants are able to build upon foundational life skills such as clear communication, healthy boundaries, problem solving, body awareness and intuition and leadership skills amongst others.
Equine Learning Experiences Australia offers a variety of programs and workshops for people with disabilities. In recent times, it has been clinically documented that just being around horses changes the brain wave patterns of humans in a positive way. We are able to be calmer, more present and focused when we are around horses. It has been found in our disability sessions that children with ADD and ADHD and can often focus for longer periods of time when participating in activities such as grooming or leading.
Horses changes brain wave patterns, allowing humans to be transformed in a very positive way.
Our organisation supports:
Culturally and linguistically diverse people
Diagnoses and conditions:
Other psychosocial/psychiatric
Service types our organisation supports: