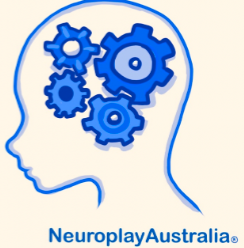 ABN

41 802 838 027

68B Poinciana Ave

,

Tewantin

,

QLD

4565
Send enquiry
Play Therapy is a powerful means of joining with the innate, creative, non-verbal capacities of children to engage and work therapeutically with them. It is developmentally appropriate, evidence-based method of counselling young clients. Play therapy allows children to communicate, practice and master new skills as well as their emotional response. Play therapy is optimally suited for ages 3-12 years old.
Play Therapy, Filial Family Therapy and The Learn to Play Program.
Play Therapy- Play is a child's natural way of communication.
Play therapy allows children to express their feelings, and deal with their emotional problems in a safe and trusting environment. Play therapy has been well established as a developmentally appropriate intervention for children experiencing emotional, behavioural or psychological difficulties.
Filial Therapy- Filial therapy is a family therapeutic intervention based on the principles of humanistic play therapy. Filial therapy is a blended intervention in which education and play sessions are used to help parents build emotionally enhancing relationships with their children.
Learn to Play- The Learn to Play Program helps children acquire the skills of pretend play. The Learn to Play program aims to assist children to develop the ability to spontaneously self-initiate their own play and to develop pretend play skills to or near their expected level for their age so that they can engage in play with their peers.
Our organisation supports:
Diagnoses and conditions:
ADHD and associated conditions
Autism and related conditions
Other psychosocial/psychiatric
Service types our organisation supports:
Early Childhood Early Intervention