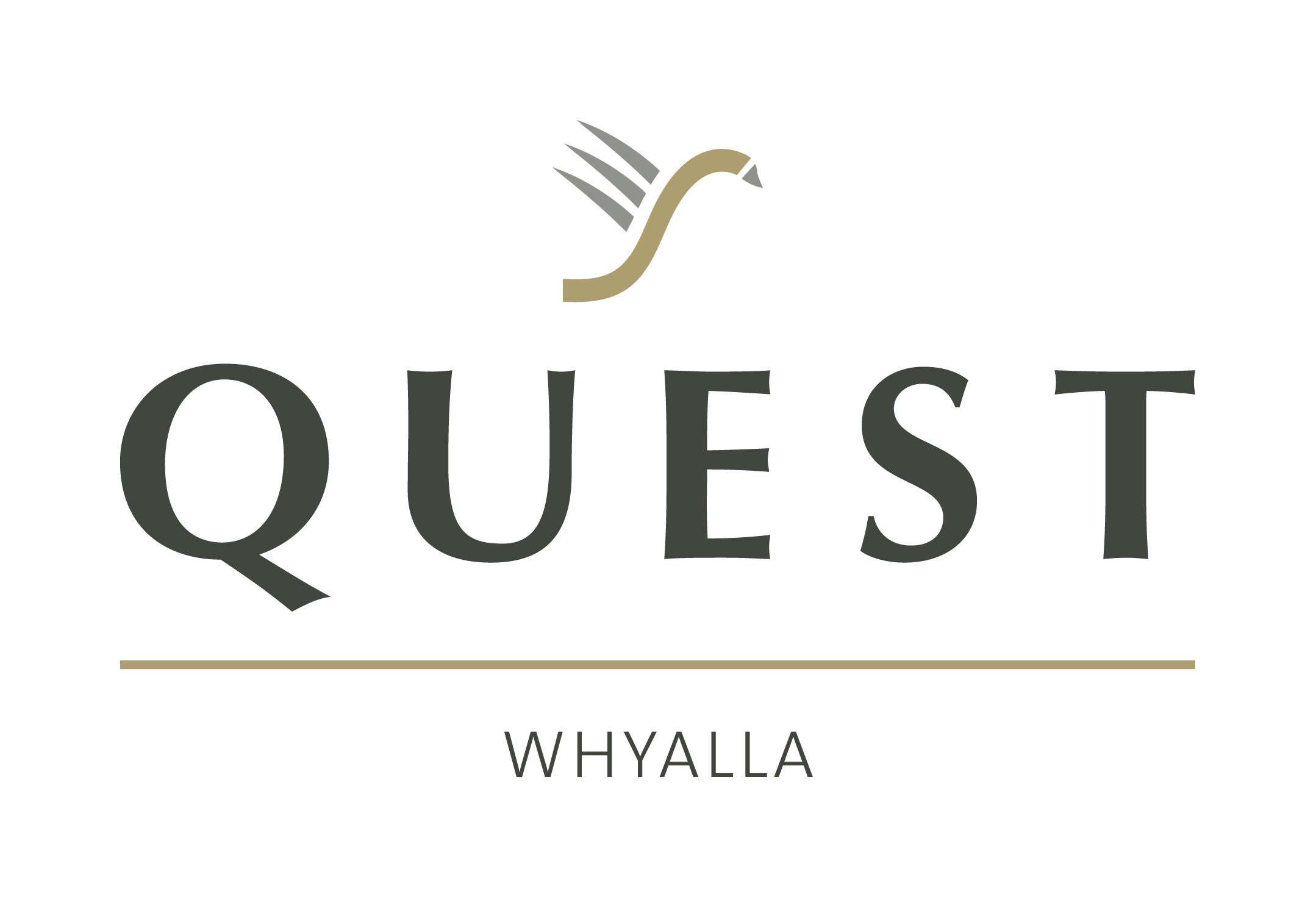 ABN

63 559 981 868

4 Moran Street

,

Whyalla Norrie

,

SA

5608
Send enquiry
About us

Quest Whyalla has two Access Friendly 1 Bedroom Apartments featuring widened doorways, customised kitchen facilities for guest convenience and a walk/roll-in shower with pull-down fitted seating. The 1 Bedroom Apartments have the ability to interconnect to a Standard Studio providing for a Two Bedroom Apartment.


Quest Whyalla – Accessible Accommodation
Quest Whyalla accessible accommodation delivers an unmatched standard of accommodation in Whyalla. They are the only provider of wheelchair accessible rooms in a serviced apartment hotel setting. Their spacious, light-filled 1 Bedroom Access Apartment offer opportunity to interconnect to the adjoining Apartment converting to a 2 Bedroom Apartment catering for up to 5 guests – ensuring no one gets left behind on the next trip to Whyalla. The apartments are serviced daily and their dedicated team offers a true "home away from home" experience.
Furthermore, their kitchen has been modified to ensure the dishwasher, oven and microwave are lowered for ease of access.
Summary of key accessible features:
Widened door ways
Fixed grab bars
Shower chair
Step free shower
Distance to nearest hospital:
Whyalla Hospital & Health Services, 20 Wood Terrace, (08) 8648 8300. Distance: 5kms, which is a 9-minute drive from Quest Whyalla
Our organisation supports:
Culturally and linguistically diverse people
Diagnoses and conditions:
ADHD and associated conditions
Autism and related conditions
Deafness and hearing loss
Other intellectual/learning conditions
Other psychosocial/psychiatric
Service types our organisation supports: