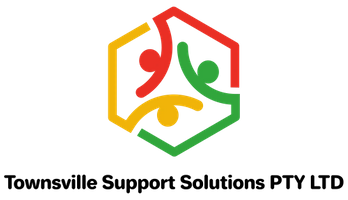 Transport - Providing Transport while out in the community, Townsville Support Solutions has fully insured clean and air-conditioned SUV or Sedan.
Community Access - Enjoy dancing, play sports or lunch at the beach? Whatever your hopes are, the Disability Home Care Services team would love to help you live your dream. Townsville Support Solutions can assist by:
Connecting with your community through your hobbies and interests

Transportation to and from events

Social support in the community

Social skill development

Assistance with goal setting
 
Daily Living Tasks - A little help to develop skills in managing everyday tasks will help you to become independent.
Shopping

Cooking

Cleaning

How to use appliances e.g. washing machines, slow cooker

Taking care of the garden

Using a computer/mobile phone to keep in touch with family and friends

Catching a bus

Finding places of interest to you 

Personal Care - When you need extra help with daily living tasks, Townsville Support Solutions can be there to assist.
Mobility and hoist transfers

Dressing and undressing, showering

Toileting, grooming, brushing teeth

Attending events or planning you day

Going to medical appointments

Going shopping or learning to cook
Our organisation supports:
Culturally and linguistically diverse people
Diagnoses and conditions:
ADHD and associated conditions
Autism and related conditions
Deafness and hearing loss
Other intellectual/learning conditions
Other psychosocial/psychiatric
Service types our organisation supports:
Assistance in the community with daily activities
Assistance with household tasks
Community participation/inclusion