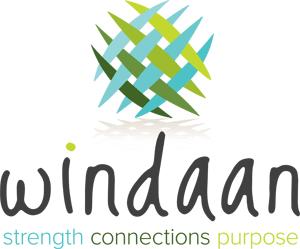 ABN

90 689 711 509

NDIS Registered Provider

9 Boambee Street

,

Coffs Harbour

,

NSW

2450
Send enquiry
Windaan prides itself on being an all-inclusive provider, anyone can access our services from all backgrounds and all abilities. We work closely with both Aboriginal and non-Aboriginal people, from 0-65 years of age, all across Nations thanks to our telehealth technology. 
Windaan will work with you to develop your skills and independence for getting involved in community and social activities.
Windaan understands how important it is for you to have strong social connections and be involved in community. We work with you by using skills-based learning to develop your ability to access these activities.
Windaan's services help adults and children reach their potential through:
Early intervention – To help children aged 0-16 years with developmental delay or disability and their families to get the support they need. 
Telehealth – Our technology brings therapy services to you, so that you don't need to come to us.
Allied health – Our experienced team of therapists (dietitians, speech therapists, psychologists and occupational therapists) are dedicated to helping you achieve your physical and mental health goals.
NDIS individual support – Flexible support work/mentoring, to build independence and connection.
NDIS support coordination – Helping you to build the skills you need to utilise your NDIS plan and access services.
NDIS capacity building – To help you achieve your goals and participate in your community. Capacity building also aims to develop daily living and life skills.  
Consultancy – Helping people and organisations to understand the NDIS and fully use its opportunities.
Social enterprise – Empowering people through meaningful work. 
Our organisation supports:
Culturally and linguistically diverse people
Diagnoses and conditions:
Autism and related conditions
Deafness and hearing loss
Other intellectual/learning conditions
Other psychosocial/psychiatric
Vision Impairment / Blindness
Service types our organisation supports:
Behavioural assessment and support
Community participation/inclusion
Sport and recreation activities