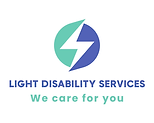 We are a NDIS Service Provider who is in WA. We are very passionate about helping our participants be able to make their choices and control their life. We specialize in a tailored approach based on individual needs. We value respect and empowerment among other values we have in our organization
Services Provided:
- Assist-Life Stage Transition
Life transitions can be difficult, and sometimes require the support of someone else. Light Disability helps with life stage and transition services for individuals who want our support to live independently in their home.
We prioritize client's wishes and assist them to maintain their financial resources. We have highly qualified and trained professionals who are competent enough to assist clients in life transition stages such as providing financial mentoring and budget assistance, daily planning support, capacity building, decisions making and more.
Get assistance with life stages and transition and participate in your community with liveliness.
- Assist-Personal Activities
Assistance for participants with a disability living alone in their own home, living with family or other people to make your life easy and comfortable when undertaking social, recreational, educational or employment activities or during holidays away from home with assistance and supervision of personal tasks of daily life.
Personal hygiene, including showering, bathing, oral hygiene, dressing and grooming;
 Toileting, bladder and bowel management
Attending appointments;
Use of aids and appliances, hearing and communication devices;
Mobility and transferring, for example moving in and out of bed and on or off the toilet;
application of splints, basic first aid due to injuries sustained as a result of a participant's disability.
- Assist-Travel/Transport
We provide safe travel. Whether it's going for a doctor's appointment or traveling and site seeing, we have you covered. We have a fleet of vehicles for every occasion. You may be able to access these services as part of your government-subsidized package so ask us today.
- Daily Tasks/Shared Living
We are focused on developing and enhancing the domestic skills of our clients, so they can interact with daily tasks. Daily tasks are taught in group settings or in a shared living environment.
Light Disability PTY LTD is a dynamic and innovative NDIS services provider.
Our staff are dedicated professionals who have years of experience working with people with disabilities. By tailoring our services to the individual needs of our clients, we help them overcome their special challenges in life.
Our organisation supports:
Culturally and linguistically diverse people
Diagnoses and conditions:
ADHD and associated conditions
Autism and related conditions
Other intellectual/learning conditions
Other psychosocial/psychiatric
Service types our organisation supports:
Assistance in the community with daily activities