Australia's leading NDIS plan manager.
Leap in! is Australia's leading NDIS plan manager, established right here in Queensland, supporting thousands of Australians across the country
We're not-for-profit and a registered charity – we believe in people over profits
Leap in! exists to help people with a disability live their best life by getting the most out of their NDIS Plans
We believe access to expertise and information will deliver better results for people with a disability
In these challenging times we're investing in our service and adding to our plan management team.
Your rights as an NDIS participant.
You have the right to be safe and to receive quality services from the providers and workers you choose to support you under the NDIS.
Leap in! aims to uphold the rights of people with disability, including the right to dignity and respect, and to live free from abuse, exploitation, and violence. This is in keeping with Australia's commitment to the United Nations Convention on the Rights of Persons with Disabilities.
We will achieve this through:
empowering people with disability to exercise choice and control in the support services they receive, while ensuring appropriate protections are in place
building the capacity of people with disability, their families, and their carers to make informed decisions about NDIS providers
responding to and managing concerns and complaints
connecting you with a strong and viable market of disability supports and services.
NDIS Code of Conduct.
The NDIS Code of Conduct helps providers and workers respect and uphold your right to safe and quality supports and services.
Under the NDIS Code of Conduct, our team members must:
act with respect for individual rights to freedom of expression, self-determination, and decision-making in accordance with relevant laws and conventions
respect the privacy of people with disability
provide supports and services in a safe and competent manner with care and skill
act with integrity, honesty, and transparency
promptly take steps to raise and act on concerns about matters that might have an impact on the quality and safety of supports provided to people with disability
take all reasonable steps to prevent and respond to all forms of violence, exploitation, neglect, and abuse
take all reasonable steps to prevent sexual misconduct.
The NDIS Code of Conduct applies to:
registered NDIS providers (including Leap in!)
unregistered NDIS providers
NDIA community partners – LAC and ECEI providers
providers delivering information, linkages, and capacity building activities
providers delivering Commonwealth Continuity of Support Programme services for people over the age of 65.
Leap in! Backers.
Leap in! is a joint venture initiative between UnitingCare Queensland and Uniting NSW.ACT. Registered as a public benevolent institution, Leap in! is governed and operates independently of its parent investors.
UnitingCare Queensland and Uniting NSW/ACT are two of Australia's leading providers of high quality person-centred supports in disability, health, family, community and aged care sectors in metro, regional and remote communities.
Leap in! Co-founders.
Robyn Batten AM, Executive Chair
In 2017 Robyn co-founded NDIS Plan Manager Leap in! with a mission to help people with disability and their families to make the most of the NDIS and be able to live their best life. For three decades Robyn has successfully led some of Australia's most reputable health and aged care organisations. Most recently Robyn was the Executive Director of Australian Regional and Remote Community Services and of Blue Care, one of the largest aged care organisations in Australia with 10,000 staff and volunteers and a broad range of innovative aged care services tailored to meet individuals' needs.
Robyn has previously been the CEO of health and community care organisations across four Australian States which have gained reputations for leading primary and community care innovations. Robyn has also been a member of many State and National government advisory bodies helping shape government policy and strategy.
In addition to her role as Executive Chair of Leap in! Robyn is Chair of Western Health, Non-Executive Director East Melbourne Primary Health Network, Non-Executive Director of Uniting Vic/Tas, Non-Executive Director Uniting Housing Australia and Uniting Housing Victoria, Advisory Board Member – Deakin University Institute for Health Transformation and Chair – Ministers Expert Advisory Group on Public Sector Residential Aged Care Services Initiative (Victoria).
In 2023 Robyn was appointed a Member of the Order of Australia for significant service to the not-for-profit, health and aged care sectors.
Andrew Kiel, Chief Executive Officer
In 2017 Andrew co-founded Leap in! With the backing of UnitingCare Queensland and Uniting NSW-ACT Leap in! has grown rapidly, with more than 30,000 participants and their families across Australia using the platform and services as they navigate the annual NDIS planning and budgeting cycle. It is also a founding member of the Inclusive Employment Movement.
Leap in! is Australia's fourth largest Plan Manager. In 2021 it was recognised as the winner of the Brisbane Lord Mayor's Business Awards – Outstanding Social Enterprise and by the Australian Financial Review as the #2 Most Innovative Company in the Government, Education & NFP sectors.
Prior to Leap in! Andrew spent 20 years in executive roles working across customer, marketing, retail distribution, credit management, operations and digital transformation for iconic Australian brands such as UnitingCare, MBF (Bupa), Telstra, QSuper and CUA (Great Southern Bank). He was previously Chair of Craft Queensland – Artisan, Non-Executive Director of the Australian Design Centre, and co-founder of Squirrel, one of the world's largest bucket list platforms.
Leap in! Board.
L! has a board of four directors that oversee the governance and strategy of the organisation. This includes L!'s co-founder, representatives from UCQ and Uniting NSW.ACT as well as an independent director. Directors have experience in both not-for-profit and commercial sectors.
Robyn Batten, Co-Founder and Executive Chair
As Executive Chair of the Leap in! Board, Robyn is joined by Board Members Justine Cain, Andrew Young and Gareth Dando.
Justine Cain, UnitingCare QLD Representative
Justine joined Diabetes Australia as the Group CEO in November 2021 and has more than two decades of senior executive experience within the health and human services sectors. Ms Cain's experience includes executive management roles in operations and strategy for one of Australia's largest health insurers, director of integration with a national assistive technology company within the aged care and disability sectors, as well as significant experience leading large scale national health services.
Justine has had a distinguished career leading complex organisations, including key business units of Medibank, as well as experience on the Board of Uniting Care Queensland and the Queensland Advisory Board for the Starlight Children's Foundation.
Justine has led teams of more than 2,500 staff, with annual revenue of more than $580 million. Leadership has spanned management of the Beyond Blue Counselling lines, National Disability Medical Assessments, National Nurse on Call and GP After Hours services, 1800 RESPECT Domestic Violence and Sexual Assault support lines and a range of mobile health and rehabilitation services delivered in homes.
Andrew Young, Uniting NSW.ACT Representative
Andrew is dedicated to improving the effectiveness of social impact across sectors. He brings a systems-approach and is passionate about having a strong outcomes focus, evidence and measurement, collaboration and leadership development.
Andrew is an engineer with a background in business strategy with Andersen Consulting. His first not-for-profit role was Head of Marketing for The Smith Family from 2000; he then served as the CEO for CanTeen Australia for 8 years, winning Equity Trustees' 'Not-for-Profit CEO First Year Achiever Award' in 2005. Andrew was the CEO of the multi-university partnership The Centre for Social Impact from 2012 to 2016 before becoming the CEO of mental health charity Stride, from 2017 to 2021. Andrew joined the Uniting Board in July 2015 and is also a Director of the Uniting Church in Australia, NSW and ACT Synod Board. He is a graduate of the Australian Institute of Company Directors.
Gareth Dando, Independent Director
Gareth offers insight, creativity and pragmatism to startups and corporates, drawing on a unique mix of experience in venture capital, business strategy, data analytics and executive coaching. After a decade in strategy consulting, he co-founded two pioneering venture funds spanning Australia, Silicon Valley and China. Subsequently, Gareth has worked extensively across data analytics, machine learning and artificial intelligence. He coaches extensively across a range of sectors including social ventures, and teaches leadership and coaching at University of Sydney.
Leap in! Leadership Team.
Nicole Moy, Chief Customer Officer
Nicole joined Leap in! in August 2017 and is responsible for Leap in!'s sales, marketing and contact centre teams.  Nicole has over 30 years' experience in executive leadership roles in tourism, travel, transport and retail industries delivering strategic, commercial and customer outcomes. Working primarily with ASX-listed and privately-owned companies, she has also enjoyed her time spent in the NFP and public sectors. Nicole's more recent roles include Managing Director Contiki Holidays Australia, GM – Marketing Flight Centre, CMO Hardy Brothers Jewellers and Executive Director – Customer Experience for TransLink.
Richard Homer, Chief Financial Officer
Richard joined Leap in! in January 2018. With three decades of experience, Richard has led finance functions for some of Australia's most successful financial institutions. Most recently as Head of Finance with QSuper (Queensland's largest Superfund) and CUA (Australia's largest Credit Union), Richard continued his track record of successfully delivering commercial and strategic results for stakeholders and shareholders alike. Prior to moving to Queensland, Richard also enjoyed working for TAL and Commonwealth Bank of Australia in Sydney.
Graham Weekes, Chief Technology Officer
Graham joined Leap in! in September 2023 to help lead the next stage of growth and is responsible for all aspects of Leap in! product and technology capabilities. With over 23 years of technology leadership, Graham has experience across a broad range of industries including ecommerce, travel, entertainment, and energy tech.  Graham has held senior engineering and business leadership positions across startups, high-growth scale ups such as OVO Energy in the UK, and established market leading corporations such as IMDb and Amazon.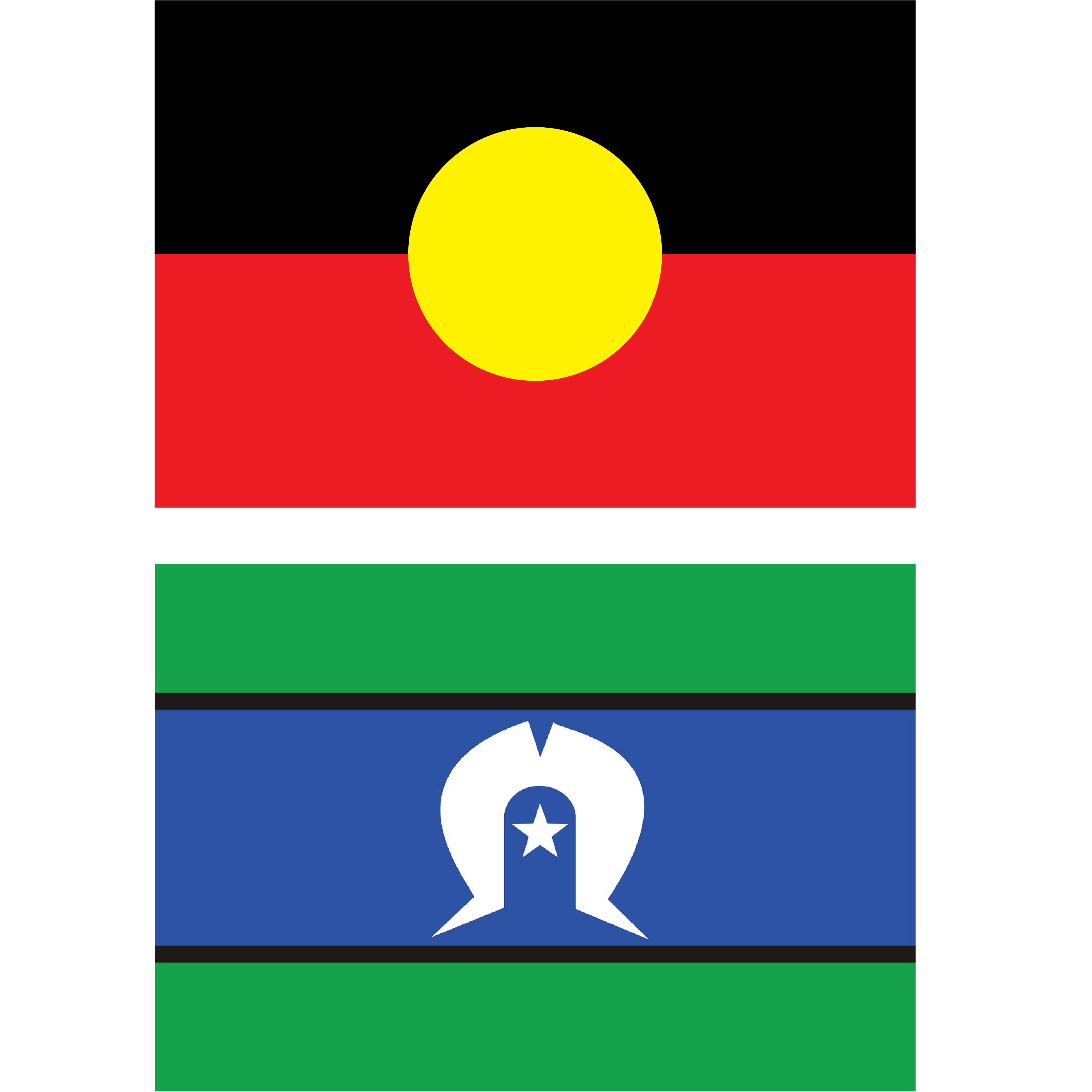 Acknowledgement of Country.
Leap in! acknowledges Aboriginal and Torres Strait Islander peoples as the traditional custodians of this country we call home. We pay our respect to Indigenous elders past, present and future. We recognise the significant importance of their cultural heritage, values and beliefs and how these contribute to the positive health and wellbeing of the whole community.
How we develop our apps.
Developed using an agile approach, Leap in! has been co-designed with people with disabilities and their support crews. With each release, we're developing new features and welcome feedback for our current and future releases.
Please connect with us and share your thoughts on our app or at crew@leapin.com.au.