Leap in! NDIS ebook series.
The Leap in! team has created a series of ebooks that you, your family, and carers can use to navigate the NDIS, manage your NDIS Plan, and achieve your goals.
Scroll down for a preview of each one or use these quick links to jump straight in:
Goal setting and the NDIS: A practical guide.
A free guide to help you set and achieve your NDIS goals.
The goal-setting process is an important part of the NDIS. Setting clear goals as part of your plan meetings means you're more likely to get the funding you need for supports to help you achieve your goals.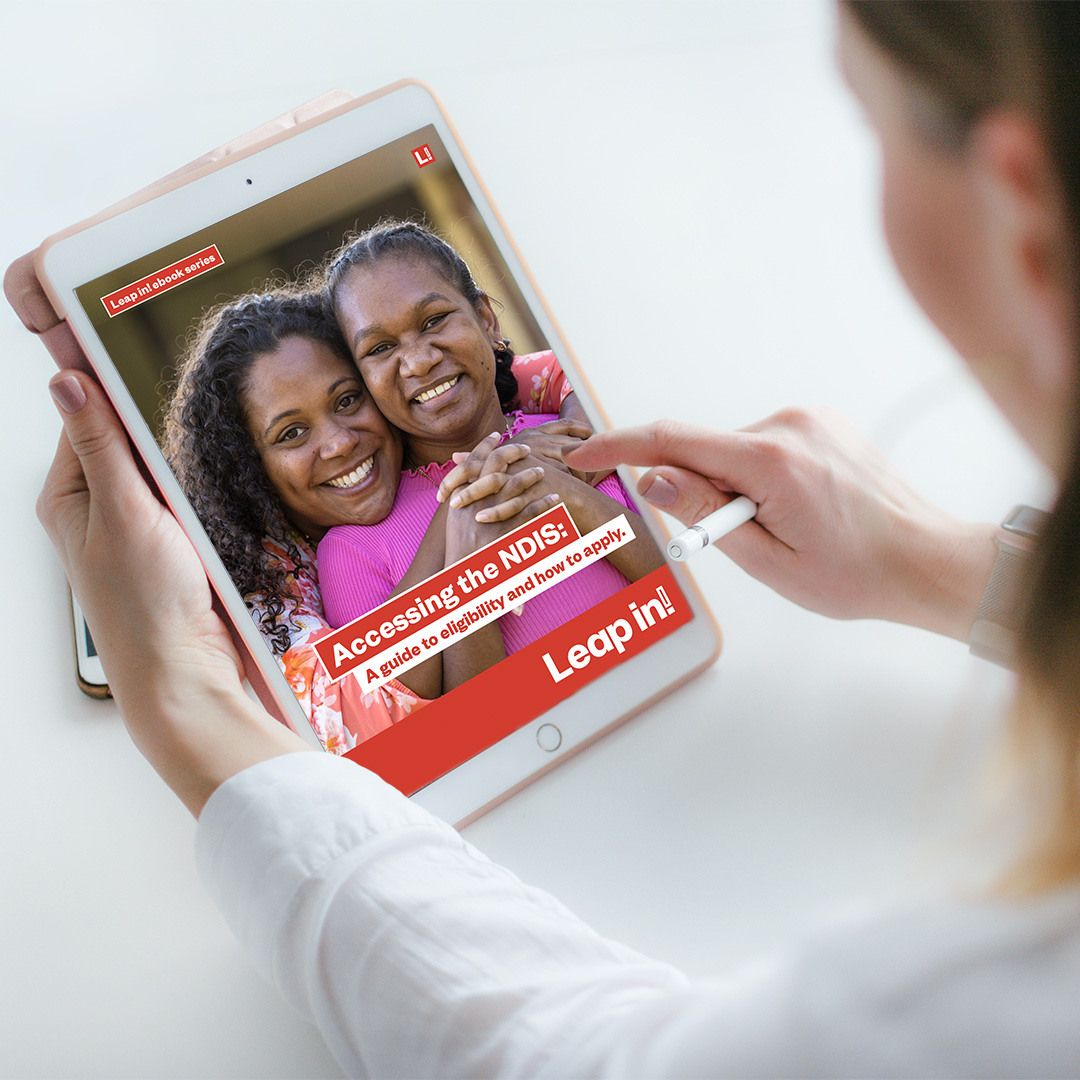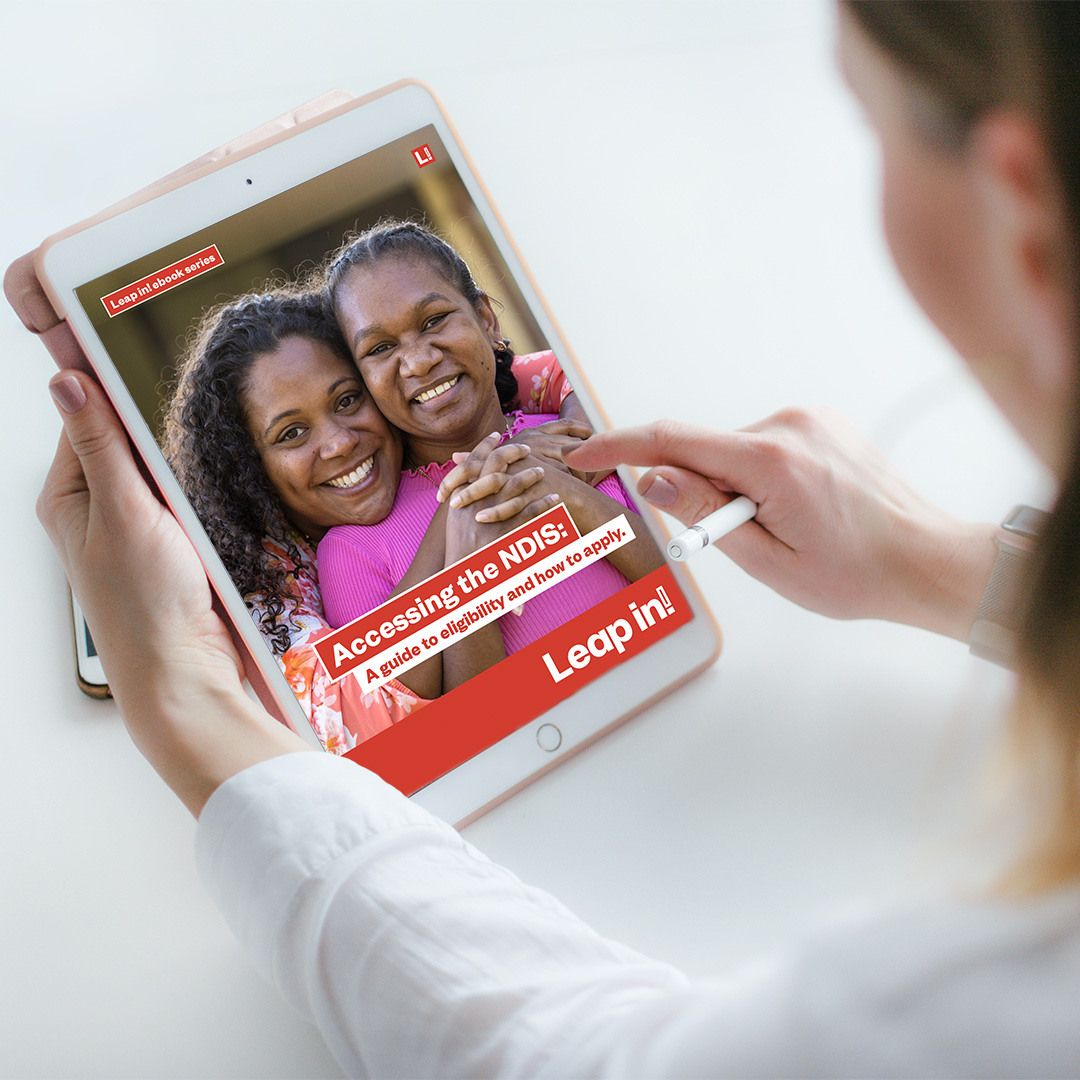 Accessing the NDIS: A guide to eligibility and how to apply.
This ebook includes everything you need to know about how the NDIS works, access criteria and how to apply.
Accessing the NDIS is filled with tips, explanations and tried and tested approaches that will give you more confidence about applying for the NDIS. We've drawn on our experience with the NDIS and suggestions from people who have been through the process themselves. It's designed to guide you through each step in detail and provide you with more information.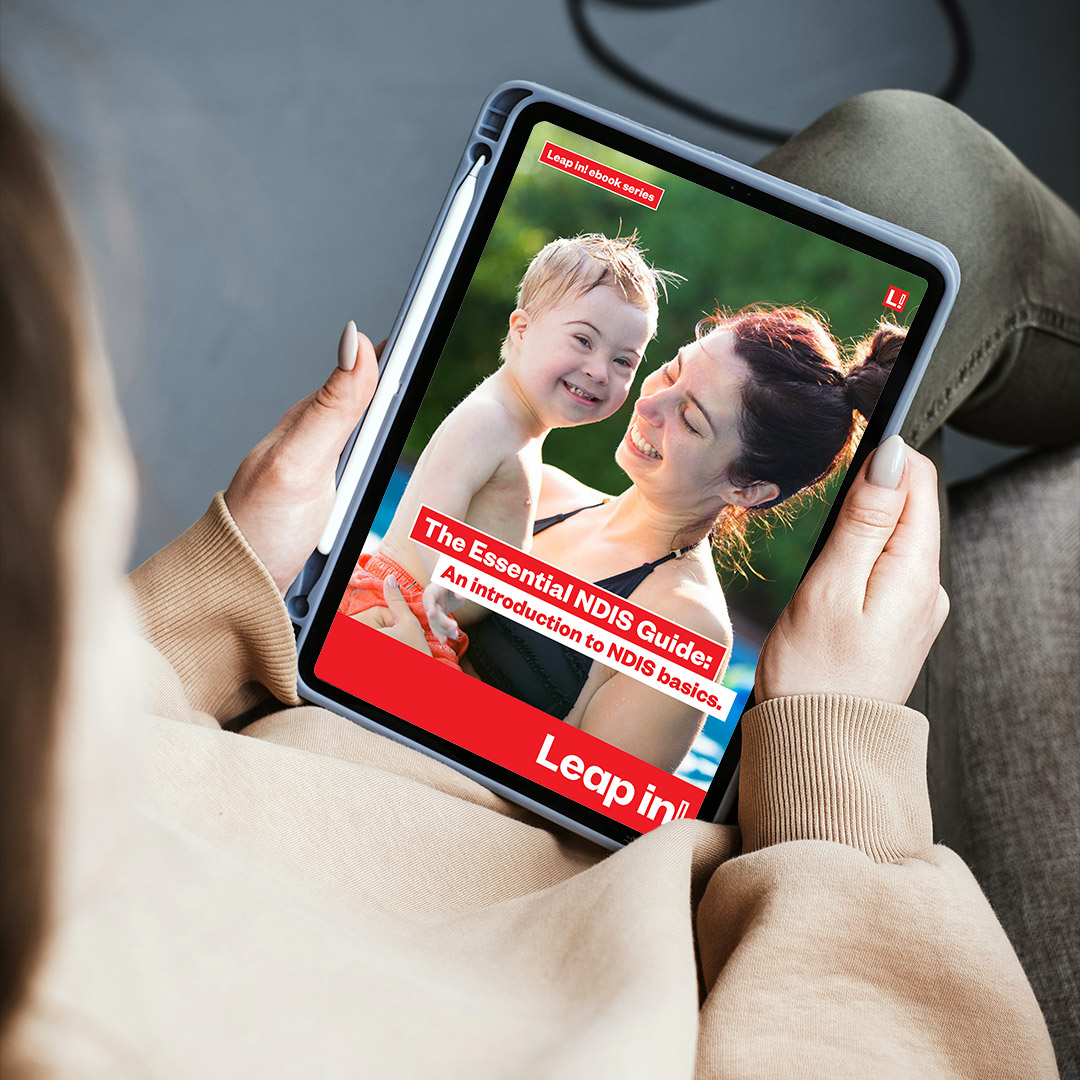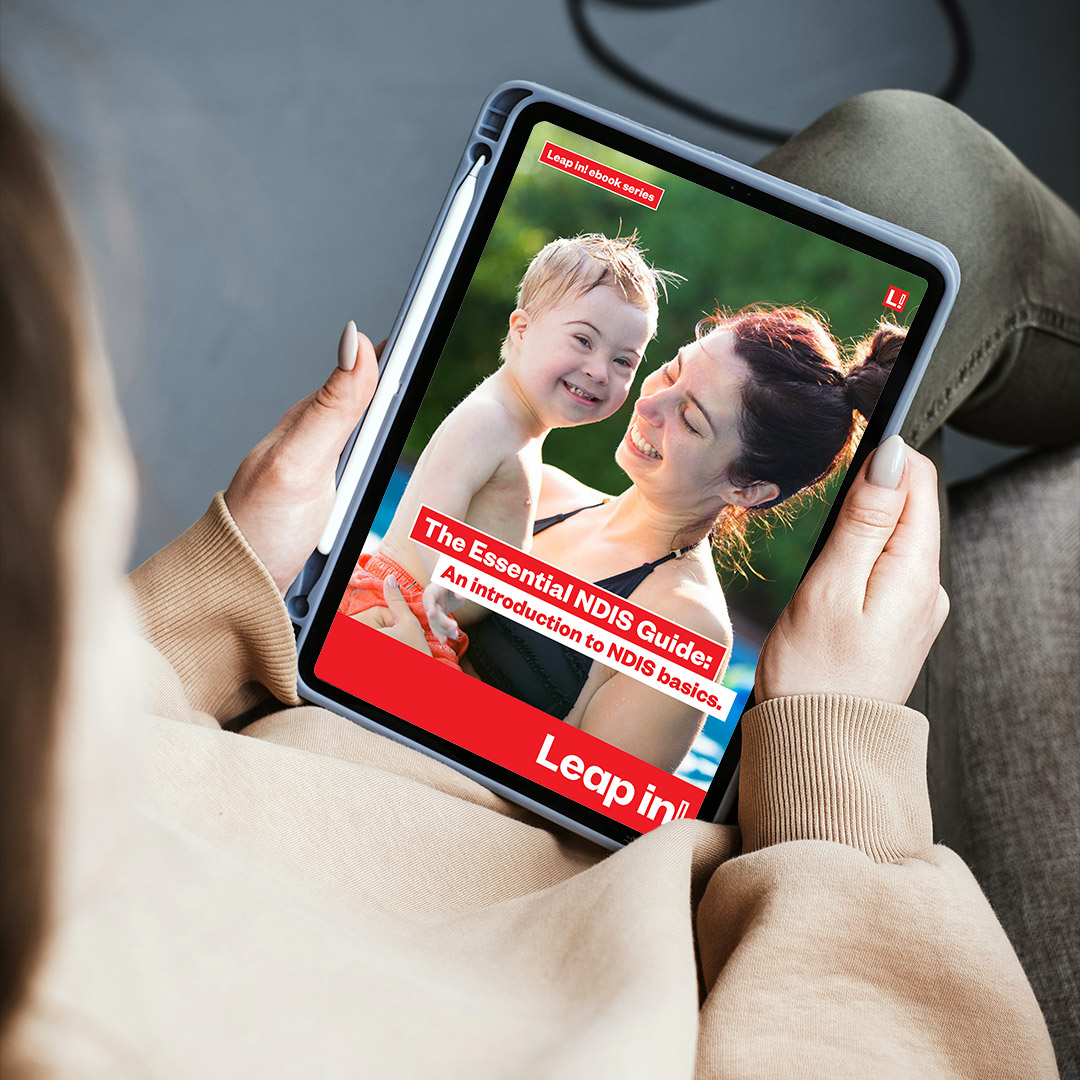 The Essential NDIS Guide: An introduction to the NDIS basics.
The Essential NDIS Guide is a free ebook that includes everything you need to know to start your NDIS journey and make the most of your NDIS Plan.
Created by the experienced plan managers at Leap in! it's the perfect way to get all your questions answered. PLUS get your free NDIS Plan meeting checklist to ensure you have everything covered for your next plan meeting.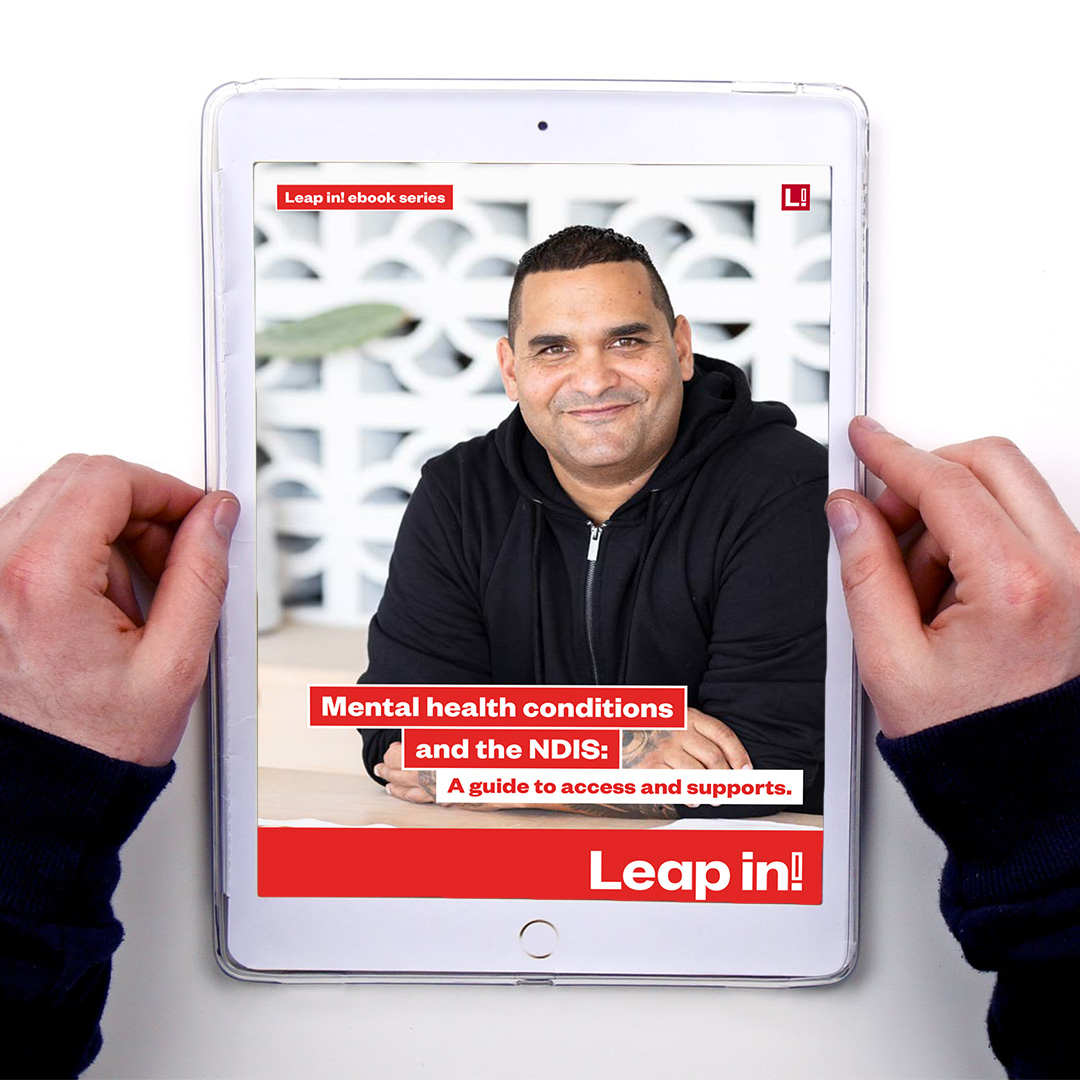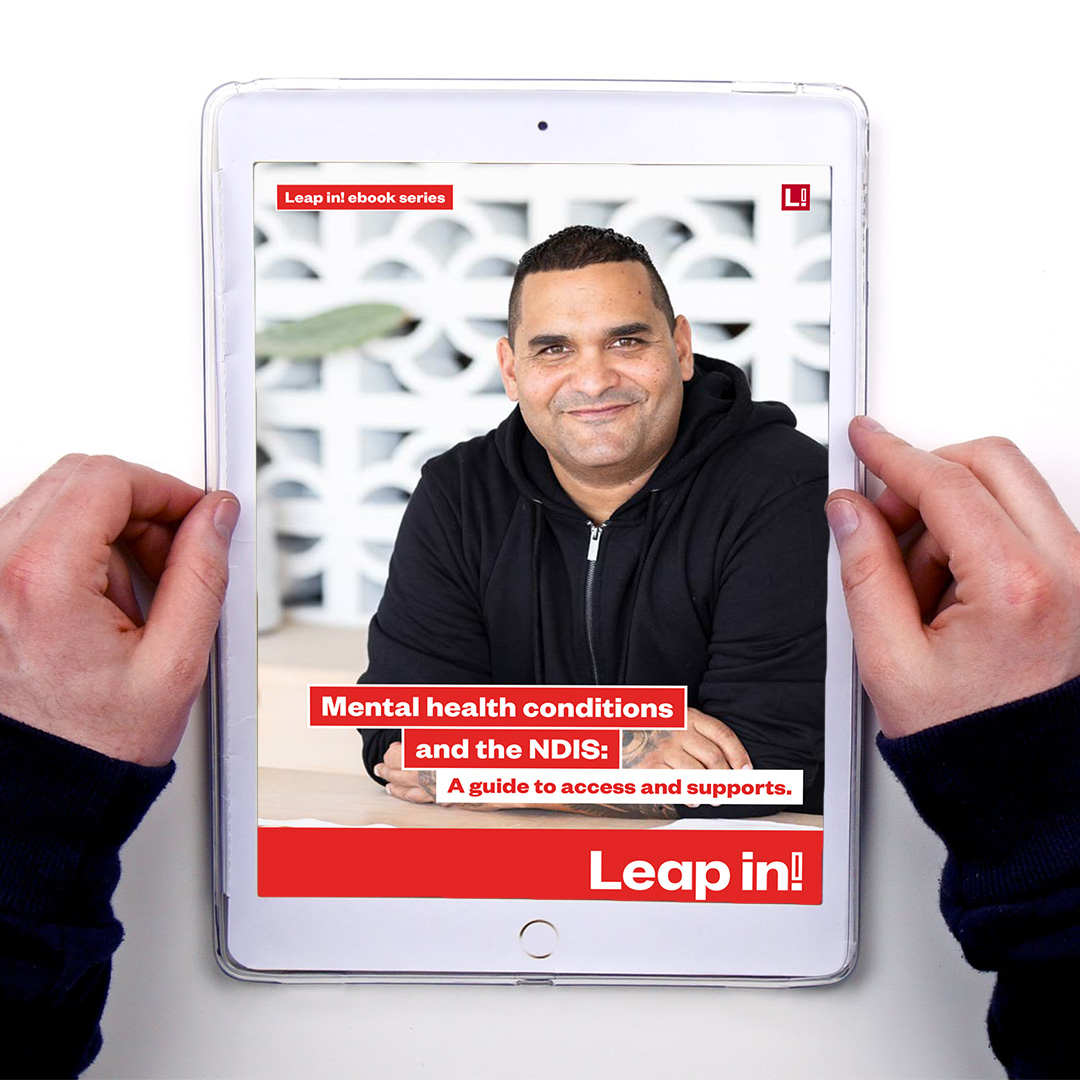 Mental health conditions and the NDIS: A guide to access and supports.
This free guide has been created to help people with mental health conditions and their families learn more about accessing the NDIS and the types of supports that may be available.
There are many people with psychosocial disabilities (those arising from a mental health condition) who may be eligible but are not accessing NDIS supports.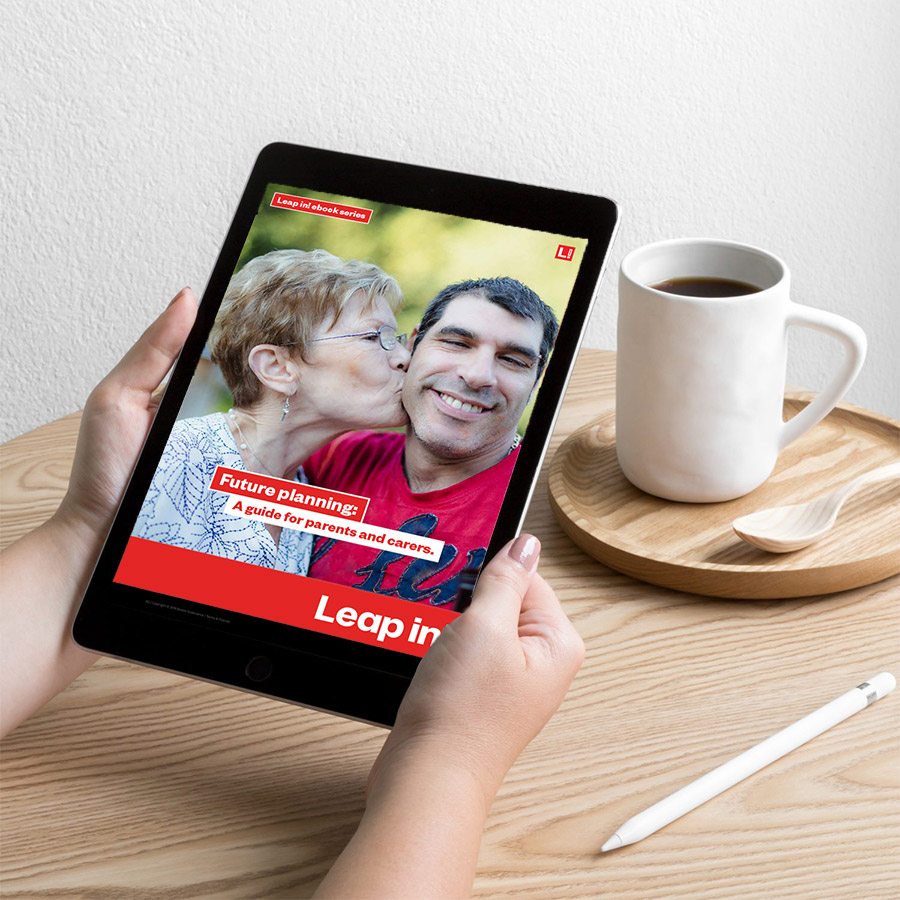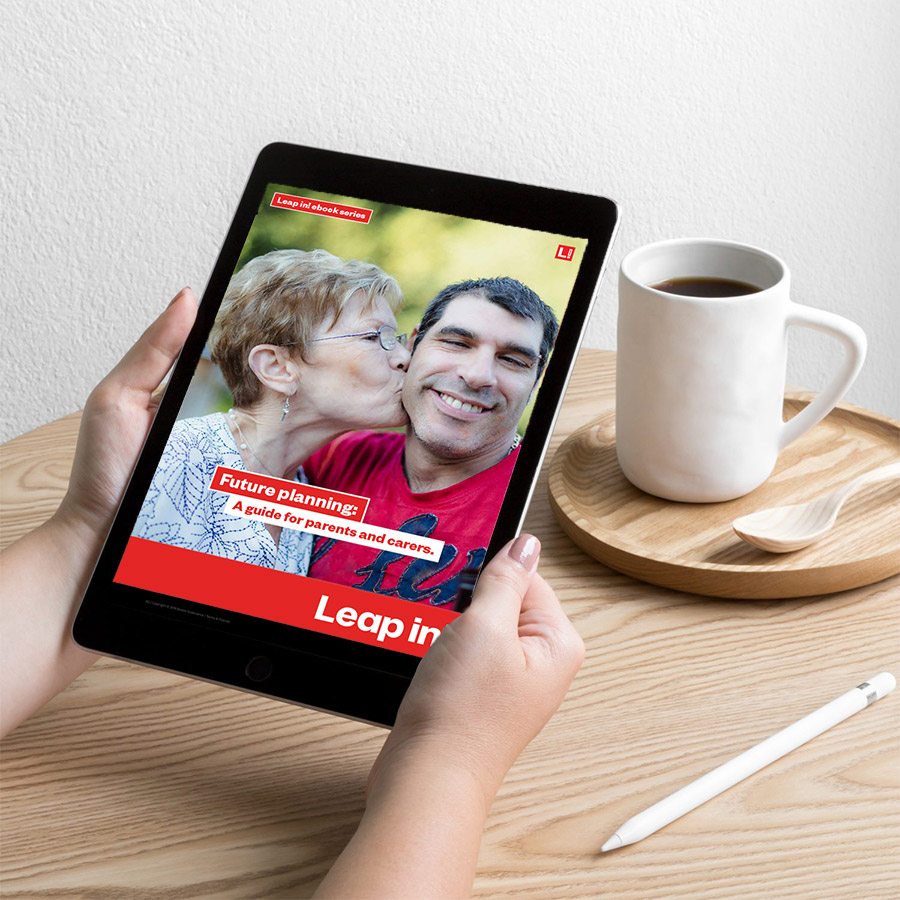 Future planning: A guide for parents and carers.
A guide to support you through the important considerations and decisions.
Future planning: A guide for parents and carers has been designed to provide essential information for planning for life's ups and downs. It also explores the more difficult topics such as planning for progressive conditions and what happens when a parent or carer can no longer fulfil the role of daily carer.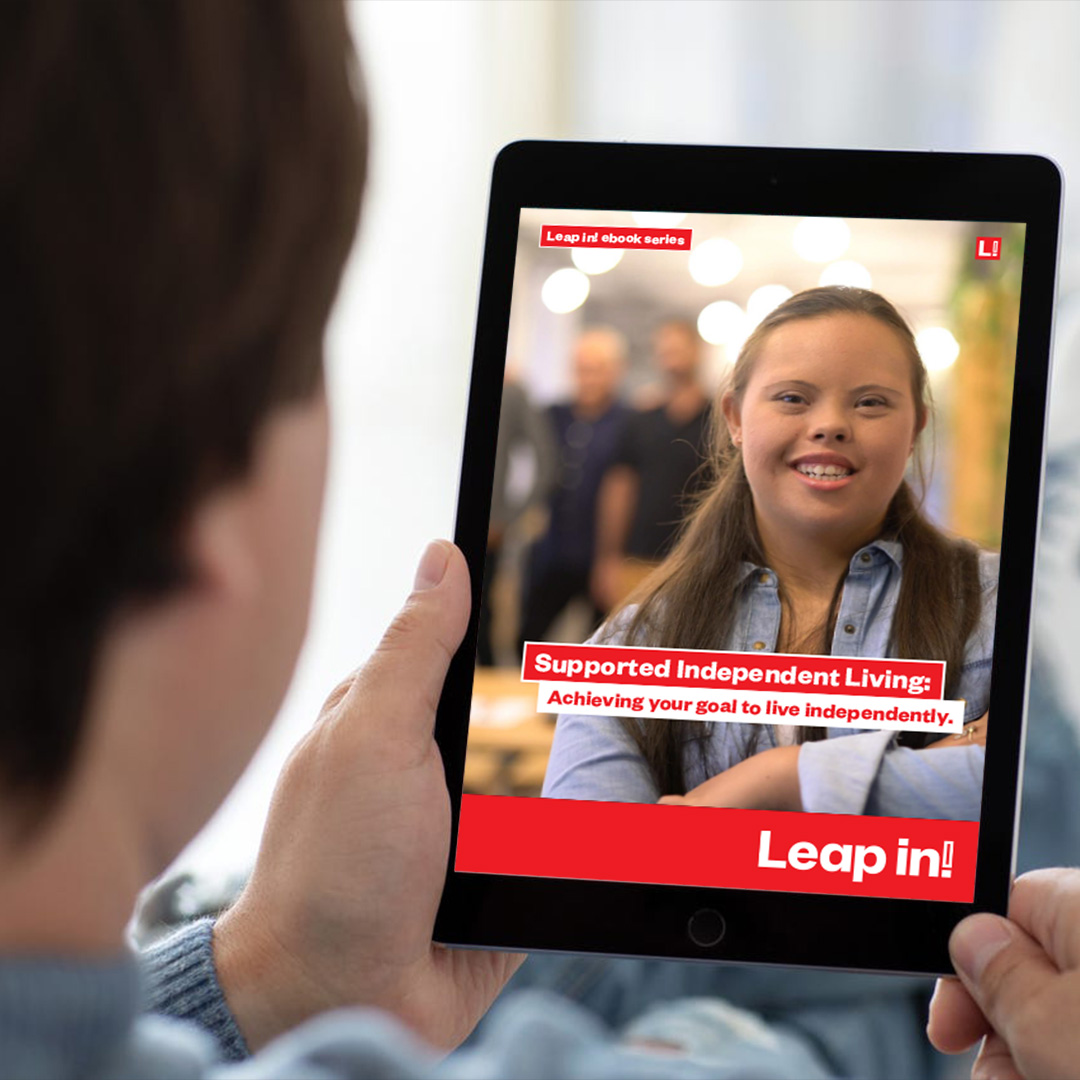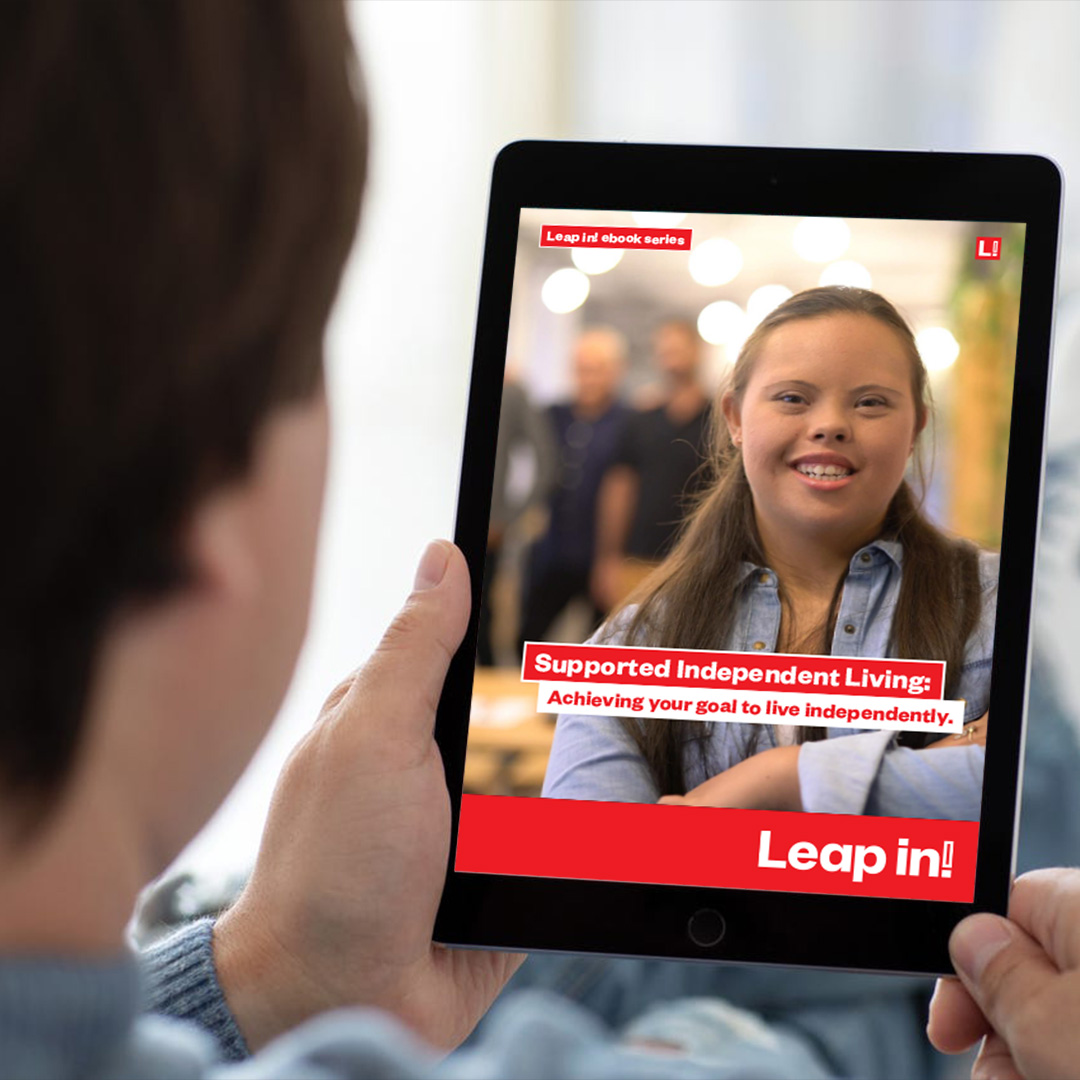 Supported Independent Living: Achieving your goal to live independently.
Leap in! has created this free guide to help explain how Supported Independent Living works and to answer some frequently asked questions.
Supported Independent Living is designed to give people with a disability a place they can call home while getting the supports they need to live a full life.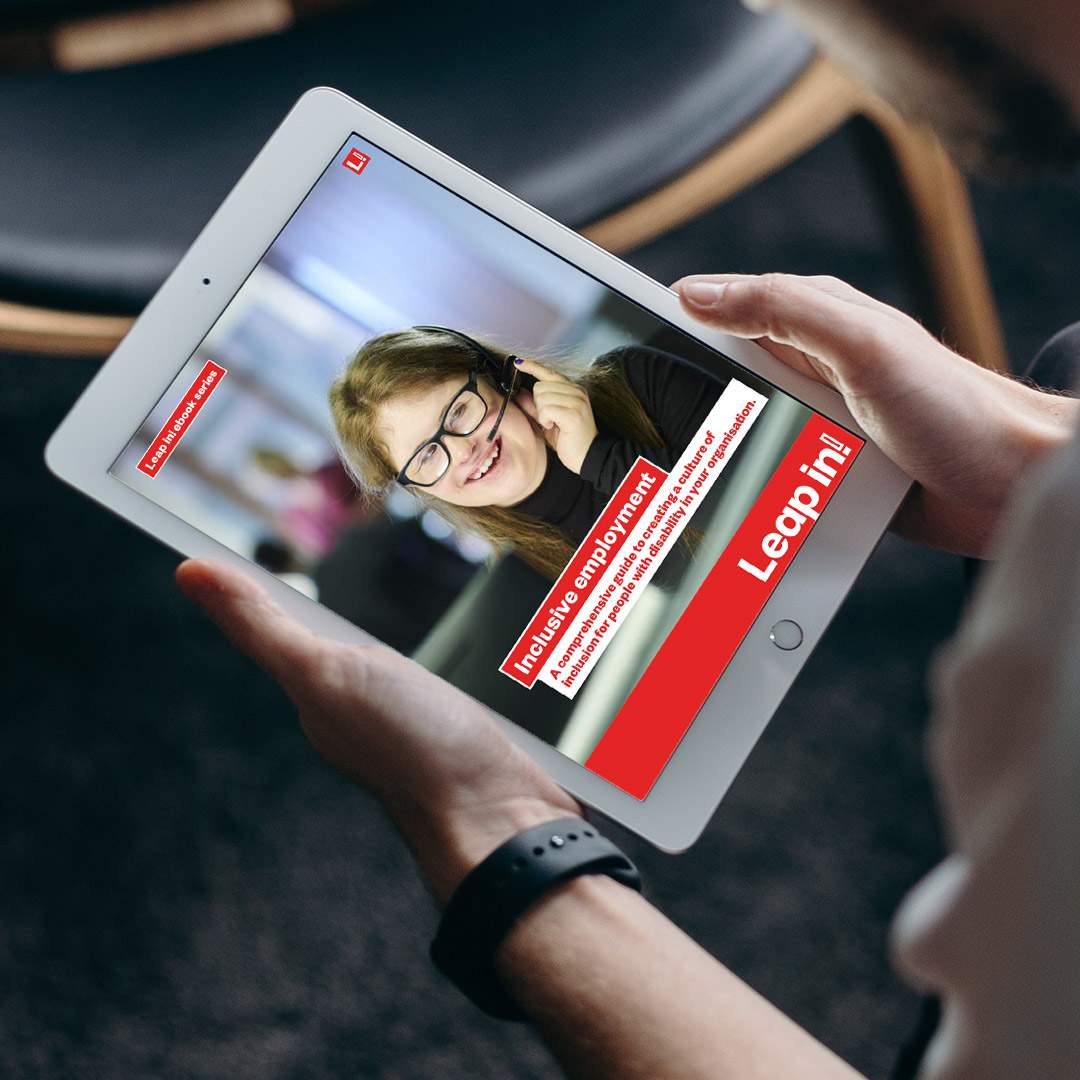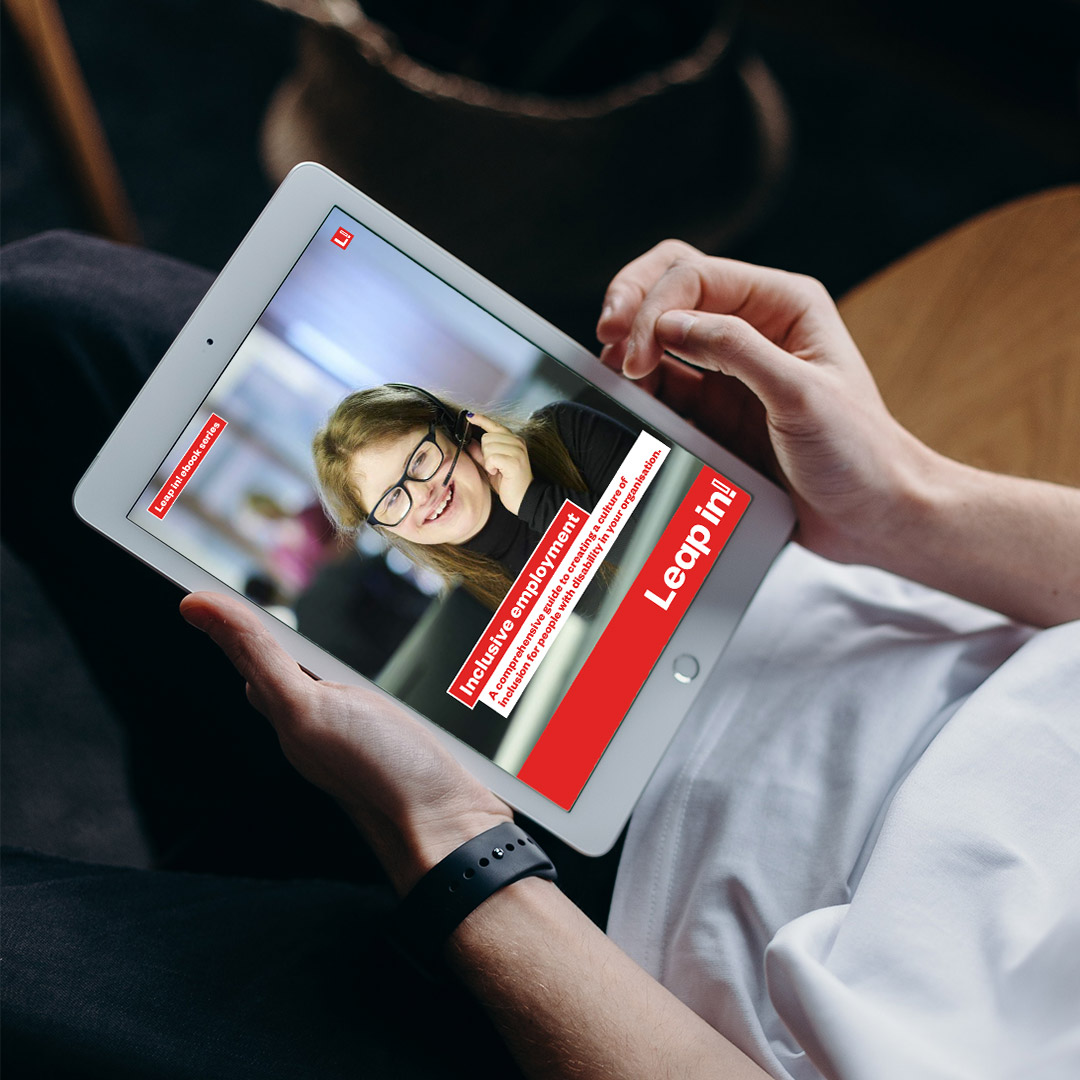 Inclusive employment: A comprehensive guide for creating a culture of inclusion for people with disability in your organisation.
This free ebook is designed to help organisations create a culture of inclusion in the workplace.
It busts some of the myths around employing people with a disability and provides detailed information and resources to support businesses on their journey to become more inclusive.
Leap in! and Source Kids emagazine series.
Leap in! has worked in collaboration with our good friends at Source Kids to produce a series of emagazines to help parents and carers of children with disability get the most from their NDIS Plans.
New emag: Understanding Goals.
Get our newest Understanding Goals emagazine, produced in partnership with our friends at Source Kids.
Goal setting for the NDIS can be a daunting task for many. How do you go about writing goals, what kind of goals should you be creating, how do you match outcomes and supports to these and what happens if they change along the way? There is so much to think about for parents, carers and individuals living with disability when it comes to setting goals. That's why we created this easy-to-follow guide all about NDIS goals.
Planning for the future emagazine.
No matter where you are in your parenting journey, this future planning emagazine has information to guide parents and carers through some of the key topics and important considerations and decisions associated with future planning for a child, teen or young adult with disability.
We hope it helps you and your family to approach the future with a little more confidence.
NDIS emag: Get the most out of your NDIS Plan.
We're proud to present our second NDIS emagazine, produced in collaboration with our friends at Source Kids.
In this second edition, you'll find a host of stories that range from assistive technology and inclusive products to creative therapy options. There is also a great feature on how to use the Leap in! app to manage your NDIS budgets.