What will the NDIS pay for?


The types of supports that may be funded by the NDIS depend on your individual needs. They can include supports around the house, personal care, a support worker to drive you to community activities, help to get a job and lots more.
If you're wondering, "what will the NDIS fund?" you're in the right place! Jump to each section using the links below.
NDIS supports in the home.
Supports that may be available to help you at home are mostly related to daily living and everyday activities around the house. These items are funded from your Core supports budget.
May be funded by the NDIS.
Support with meal preparation
Help with household tasks like cleaning
Help with washing and ironing
Offsite meal preparation and delivery services (excluding food costs)
Lawn mowing and garden maintenance.
Not funded by the NDIS.
Rent, board or mortgage repayments
Emergency accommodation
Household cleaning supplies
General costs for power, water, internet or phone.
Personal care supports.
Personal care supports include help to complete daily living activities of a more personal nature, such as getting out of bed and showering. These supports are typically limited to 6 hours per day and funded from Core supports.
May be funded by the NDIS.
Help with bathing, dressing and grooming
Help with toileting, bowel and bladder management
Assistance with eating and drinking
Mobility support, including exercise
24/7, overnight and respite care.
Not funded by the NDIS.
Child care services
Supports parents usually provide for their children, such as driving them to appointments.
Supports to help you participate in work and the community.
The NDIS may help you to get out and about in the community, learn new skills, get a job or help you at work. Some of these supports are funded by Core – Assistance with social and community participation, while others are funded by Capacity Building supports.
May be funded by the NDIS.
A support worker to drive you to community activities or medical appointments
Help with personal care while at work or in the community
Group classes or events
Building skills like communication
Help to get or keep a job and on-the-job training
Help to move from school to study or work
Career planning.
Not funded by the NDIS.
Course fees
Other costs not related to a disability such as student union fees
Entry to events, galleries, cinemas or other activities.
Therapies and allied health supports.
These supports can help you learn new skills, become more independent or improve overall health and well-being. Therapies and allied health supports are funded from your Capacity Building budget.
May be funded by the NDIS.
Psychology
Physiotherapy
Exercise Physiology
Dietitians and Diet Plan development
Occupational therapy
Speech therapy
Podiatry
Behavioural supports.
Not funded by the NDIS.
Diagnosis
Seeing a doctor, dentist or specialist
Hospital stays and surgery
Allied health services not related to your disability.
Assistive technology (AT).
Assistive technology covers devices or equipment that help you do everyday activities you wouldn't otherwise be able to do, like eat, drink and move safely. It also covers more complex customised technology. Low cost AT under $1,500 can be flexibly purchased from your Core – Consumables budget. Complex and more expensive AT is funded by your Capital supports budget.
May be funded by the NDIS.
Low cost items such as non-slip bath mats, bath seats, adaptive cutlery, walking sticks and kitchen aids
Vibrating alarms and smoke alarms
Pressure mattresses
Handrails and bath seats
Wheelchairs and other mobility aids
Help by skilled personnel in aids or equipment assessment, set up and training (from your Capacity Building budget)
Not funded by the NDIS.
Rehabilitation supports
Non-disability related apps
General household furniture or appliances.
Capacity Building supports.
Capacity Building supports help you learn new skills and become more independent and funding comes from the Capacity building budget in your NDIS Plan.
May be funded by the NDIS.
Programs and activities that build skills
Therapy to help build physical or mental wellbeing
Learning budgeting skills
Improving language and communication skills
Driver assessments
Driving lessons to help you learn how to drive a modified vehicle
Developing social skills so you can become more active in your community.
Not funded by the NDIS.
Driving lessons to help you reach the required number of hours to get a licence
The cost of the activity itself (with some exceptions).
Consumable items.
Consumable items covers low cost assistive technology or disposable items that you need because of your disability. Funding for these items comes from a dedicated Consumables budget under Core supports.
May be funded by the NDIS.
Supports to help with eating or nutrition
Adapted cups, spoons and cutlery
Some adapted cooking utensils and basic appliances
Continence products, pads, pull-ups and nappies.
Not funded by the NDIS.
Medicines or vitamin supplements
Cosmetics or general toiletries
Food and groceries.
Home and vehicle modifications.
Obtaining funding for home and vehicle modifications can be complicated. An assessment by a qualified professional is usually required. Home or vehicle modifications require a quote and must be stated in your NDIS Plan in order for you to use your NDIS funding to purchase them.
Home modifications the NDIS may fund:
Changes to the structure, layout or fittings of your home so you can safely access it and move around comfortably
Installation of ramps and other access improvements
Platform lifts and hoists
Widening of spaces such as bathrooms and showers.
Vehicle modifications the NDIS may fund:
Changes to a vehicle, or the installation of equipment in a vehicle that enables you to access, use and operate the vehicle
Technology that helps you get in and out of the vehicle or carry a wheelchair
Specialised controls.
Other supports the NDIS may cover.
Supports to help you manage your NDIS Plan, including support coordination and Plan management
Art or music therapy.
This information is provided by Leap In! and is for general information purposes only and should not be taken as legal advice. Before claiming, it is important to consult the NDIS rules which are available on the NDIS website. Any supports or services purchased with your NDIS funding must meet the "reasonable and necessary" requirements.

Things the NDIS does not fund.
Some things not funded or provided by the NDIS include:
Community mental health services
Immunisation
Rehabilitation
Medications
Unemployment benefits
Child care
Food or groceries
Rent or mortgage payments
Mobile phone costs
School, TAFE or university fees
Home repairs or maintenance
Entry fees to cinemas or attractions.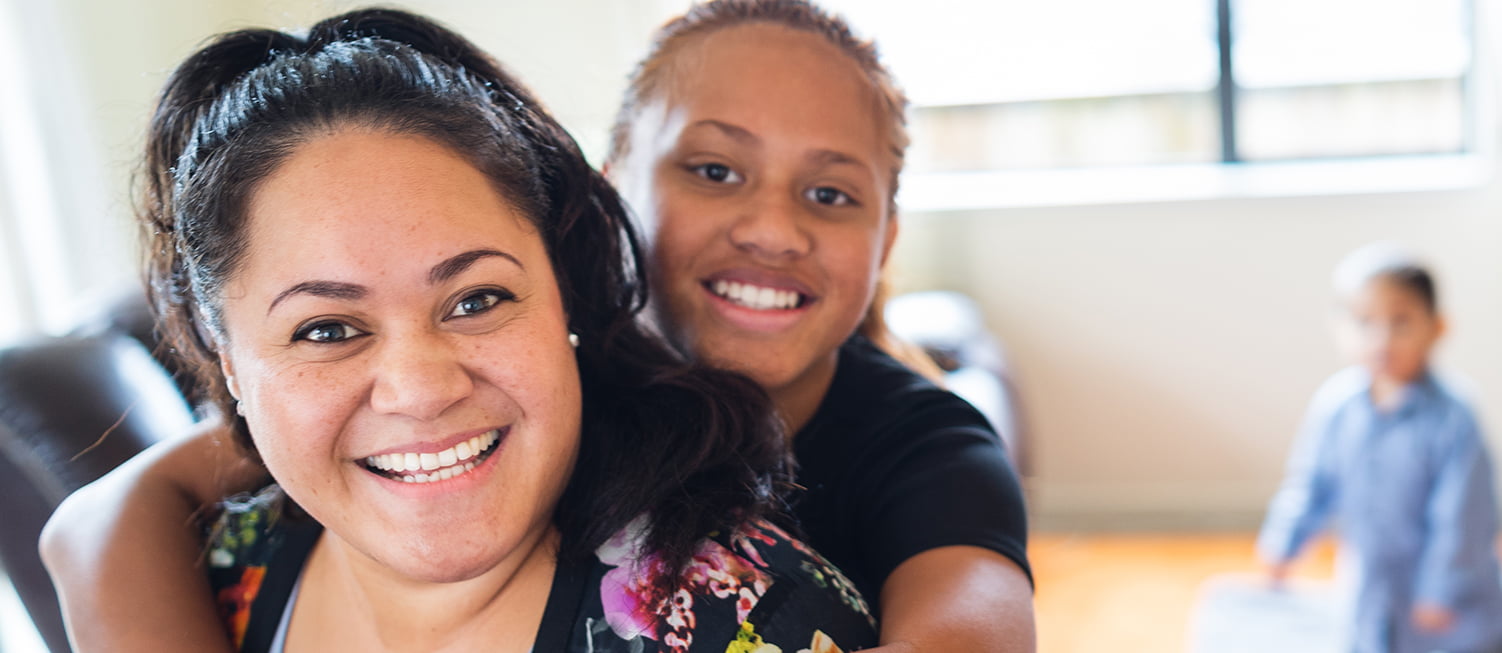 Do you need help making sense of your NDIS Plan?
Call Leap in! to book your FREE Understand Your Plan Session with an expert plan manager.
Get help you understand the funding in your NDIS plan
Learn about the different budget categories
Find out about the kinds of supports you can use
Get tips and tricks about how the NDIS works.
It doesn't matter if you're self-managed, NDIA-managed or with another plan manager.
Call 1300 05 78 78 to make your booking today or click through to register your interest and we'll call you!
Want to find out more about the NDIS?