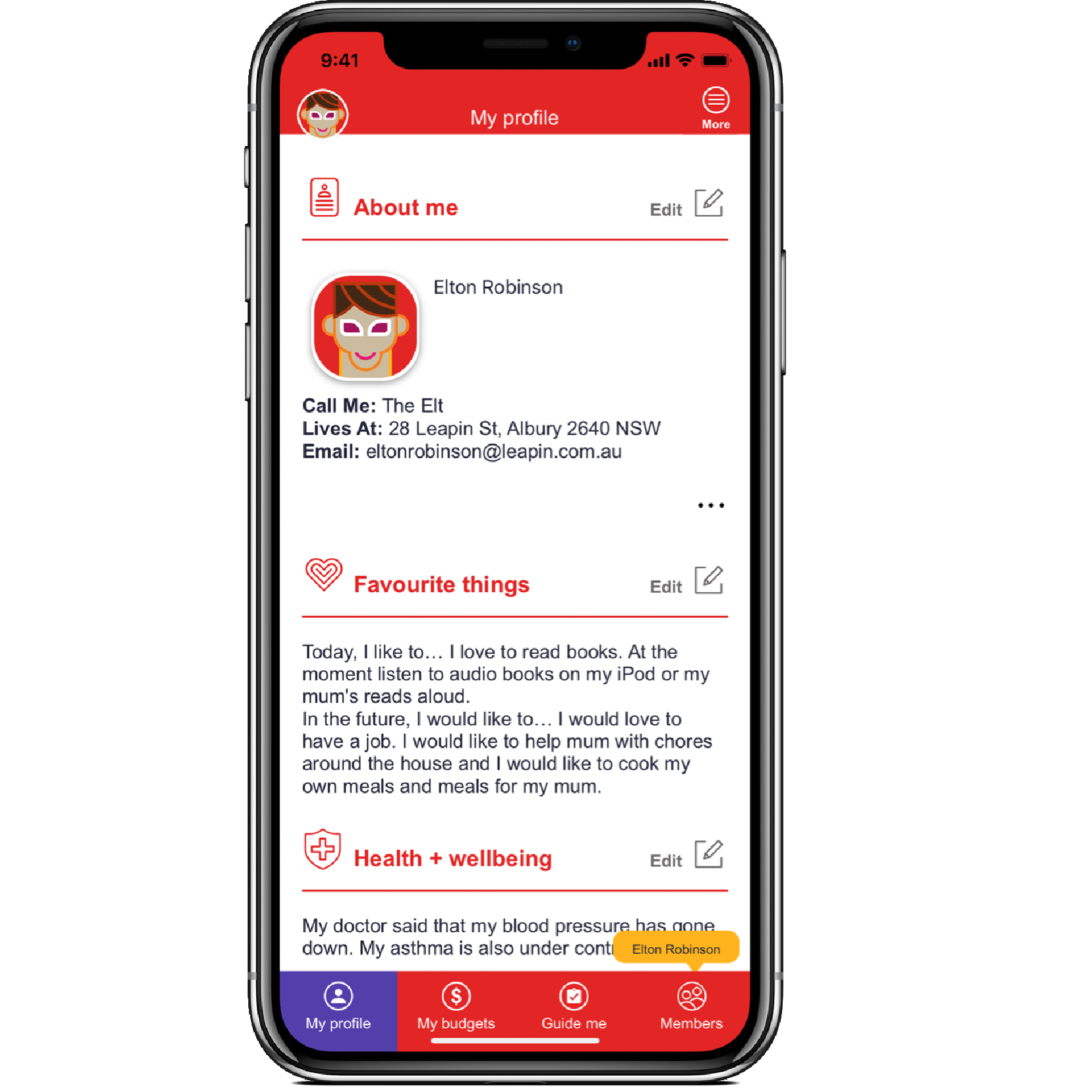 Australia's leading NDIS app.
Keep all your NDIS information in one place. Get ready for your NDIS Plan or Plan Review meeting and manage your NDIS budgets.
Manage your NDIS funds easily with the free Leap in! app. This award-winning app helps you prepare for your NDIS meeting and manage your NDIS Plan.
This free pre-planning and budgeting app has been co-designed with people with disabilities and their families to make accessing the NDIS easier.
With the app, you keep all your information in one, secure place and can invite members of your family, support coordinators, support workers, providers or support crew to read or add to your information. Keep everything you'll ever need for the NDIS in one place.
Start your profile.
By completing each section in My profile you'll build a complete record of you and your life right now. You'll also have a record of everything you need for your NDIS Plan or Plan Review meeting.
In My details you add who your are, where you live and how you can be contacted. Add details of your Life stage, Disability and Impact of my disability in each section. Need some help with how to best describe things for your NDIS meeting? The app is filled with great suggestions – just look for the Guide me content.
It's all about you.
In the About me section, the app guides you to enter all the information you'll need to prepare for the NDIS:
Explain your Favourite things (this section is helpful in thinking about the goals you want to include in your NDIS Plan)
Health and wellbeing
Home
Crew – where you include all the important people in your life
Current supports
There is also a special smart Goals section. Here you can select from suggested goals or add your own, then track how you are going over time – perfect tools for your first NDIS Plan or Plan Review meeting.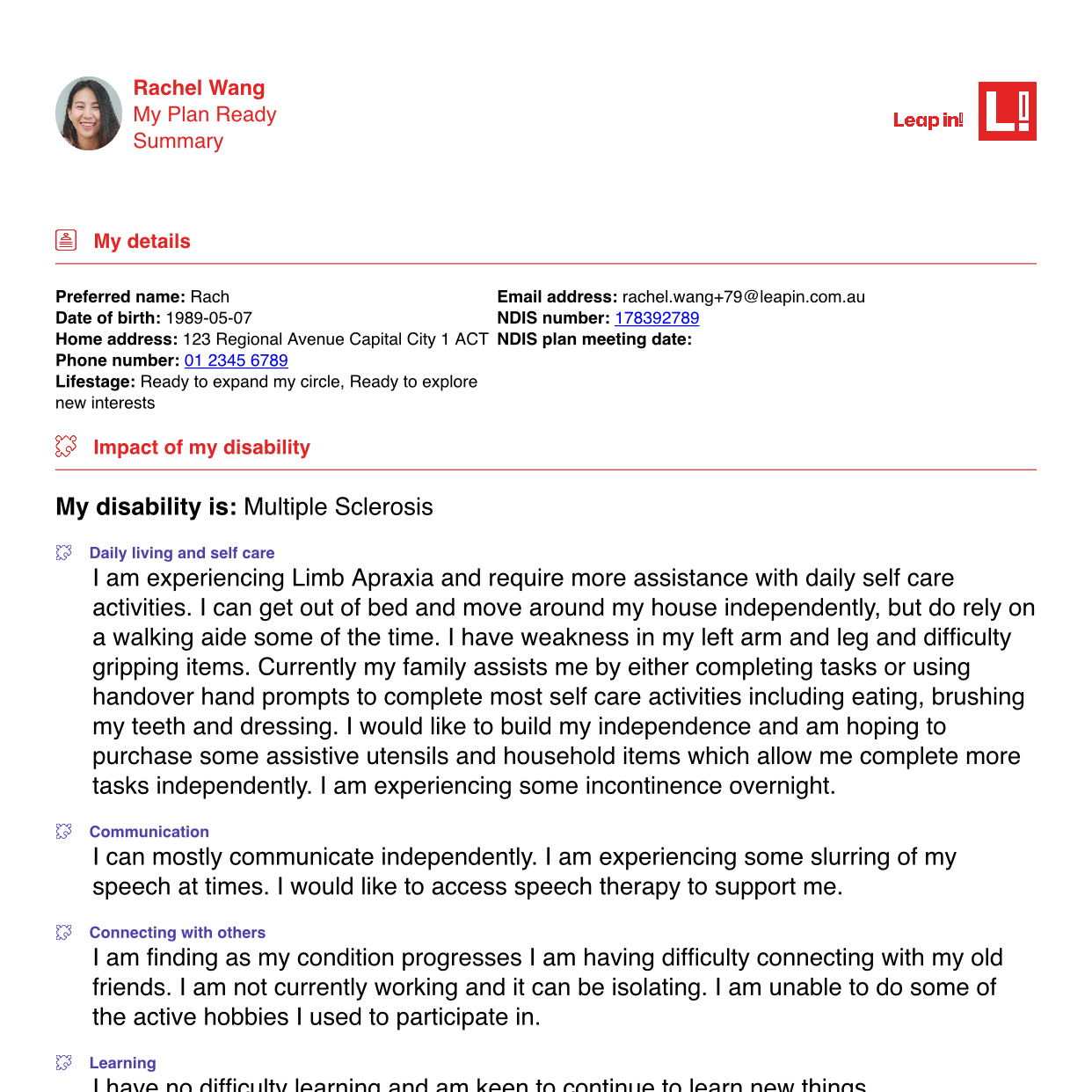 Get ready for your NDIS Plan meeting or Plan review.
The app is smart – the information you enter allows the app to make recommendations and provide relevant content.
And, at any time you can select My plan summary to see all of the information you have entered. This useful summary can be printed or emailed to your NDIS Planner ready for your Plan meeting.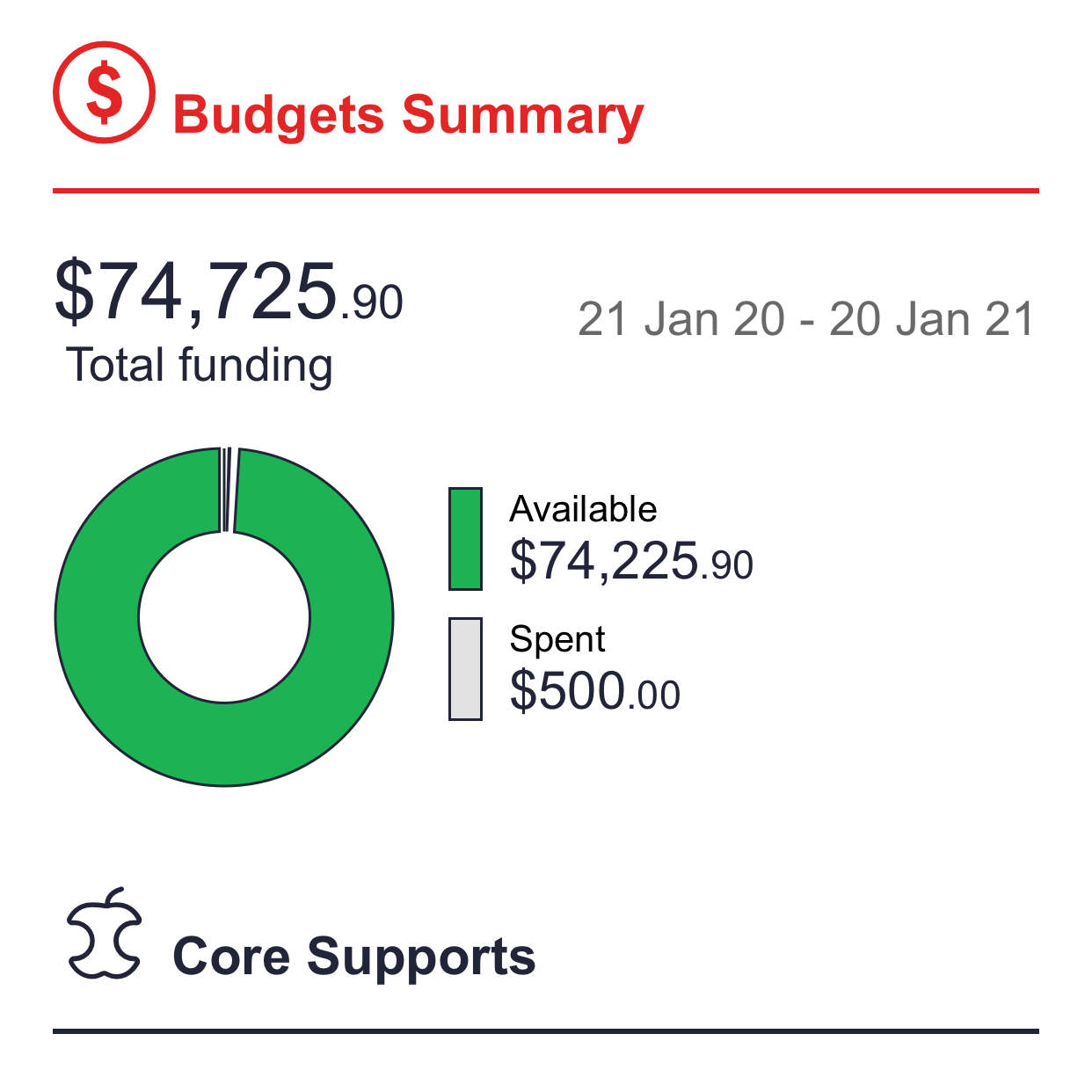 NDIS Plan budgets made easy.
In My budgets you can see all your NDIS budgets and how your tracking with them in simple, clear graphs.
It's here you can find Messages, Approve provider payments, see Payment history and keep your previous NDIS Plans and their history in one place for easy review.
You'll also be able to use the Provider near me feature in this section of the app. View recommendations for providers in your local area who offer supports and services that are matched to budget categories where you have unspent funds!
See how it could work for you.
Download the app and at the Welcome to Leap in! screen select Let me explore. Here you'll find some example profiles that show you how the app can be used.
Questions?
The Leap in! crew are here to help. Connect with us by calling 1300 05 78 78.
Ask about our free pre-planning sessions and how to sign up for regular NDIS updates. You can sign up for Leap in! plan management here.