Looking for an NDIS plan manager?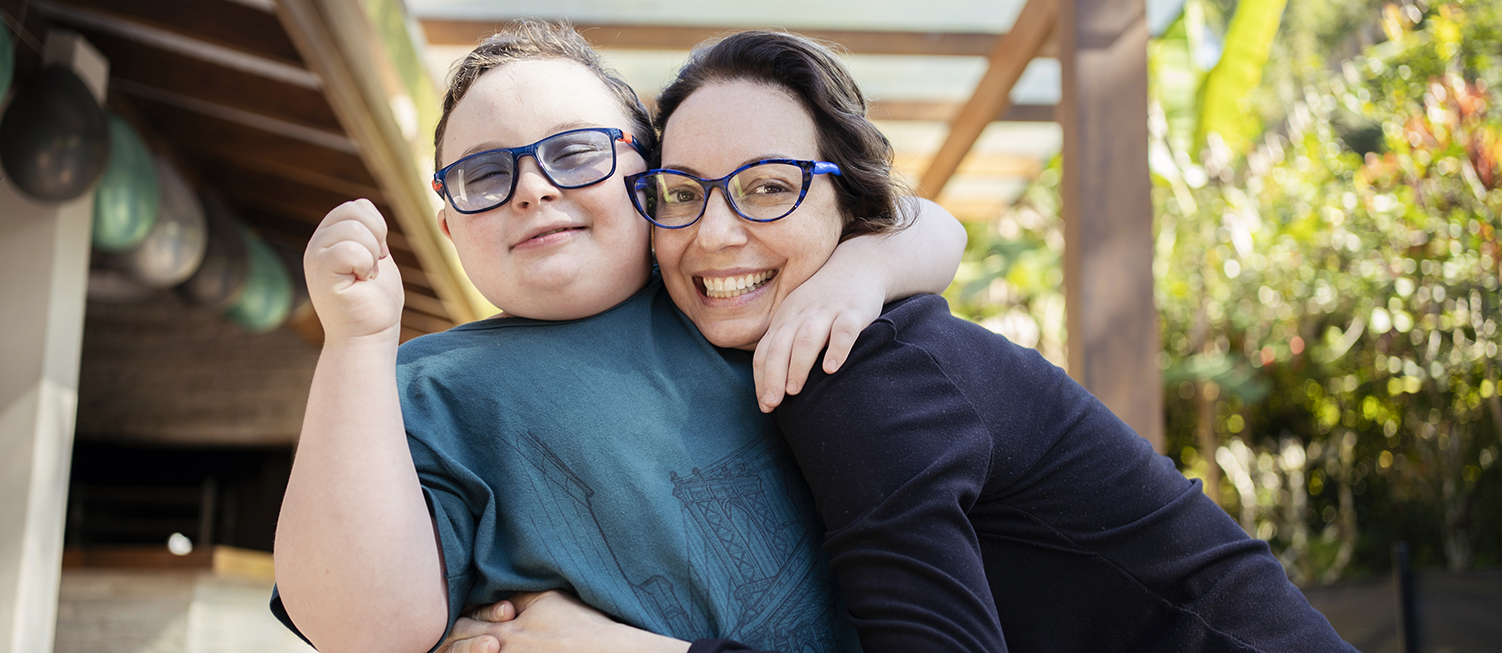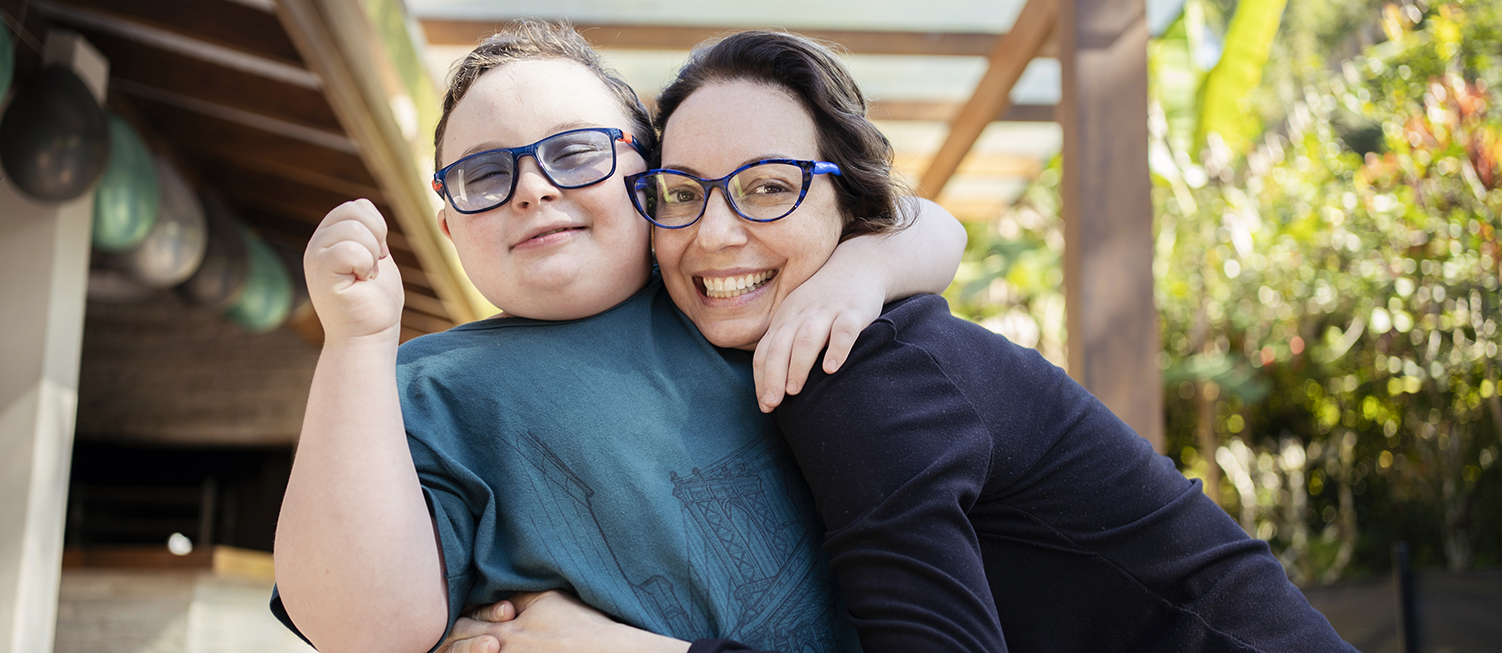 Leap in! – Winner of the Most Outstanding Plan Management Award at the 2023 Australian Disability Service Awards!
At Leap in!, we put our Members first.
Leap in! was established to help you navigate the NDIS with confidence. We support you with the knowledge you need to get the most out of your NDIS Plan.
As a registered NDIS plan manager, Leap in! provides proactive support, information and advice.
We take care of NDIS admin and paying invoices to give you more time to focus on the things that matter to you.
Whether you're looking to change to plan management or in need of a new plan manager who offers more, we can help.
Our online form makes it easy to sign up for plan management in just a few steps. And, once we have your details we set you up to start claiming straight away.
If you're looking to switch plan managers we can help with this too. Fill in your details on the sign up form and we'll be in contact to make sure everything runs smoothly.
We'll be with you each step of the way.
6 reasons to choose Leap in!

With us, it's all about you.
We put our Members at the centre of everything we do.
Our experienced plan managers – many with lived experience themselves – help our Members get the most out of their NDIS Plans. We provide expert advice and can answer all your questions about the NDIS and the early childhood approach.
Whether you're new to the NDIS, looking to change to plan management or in need of a new plan manager who offers more, we can help.

Plan management with benefits.
All Members get access to our Member Benefits Club.
It's one of a number of ways we give back to Members. The discounts and offers available in the Members Benefit Club can save you money on loads of everyday items – groceries, homewares, electronics and more. There's also offers in disability-related products and services.
We think every little bit helps to make Members' money go further.

Manage all your NDIS stuff in one place.
Sign up and get full access to our award-winning app.
• Track your spending in real time with My Budget with under and over spending alerts
• Review and approve invoices
• Store all your NDIS documents in one secure place
• Find providers near you matched to your available budgets.

More choice and control.
Use the providers you want, NDIS registered or not.
If you're Agency managed, you can only use NDIS registered providers.
If you self manage, you have to pay providers first and then request a reimbursement.
With Leap in!, you simply ask your providers to send us the invoice, giving you total choice and control. We take care of the NDIS admin so you can get on with living life!

People before profit.
Leap in! is a not-for-profit plan manager and we put people first.
We support Members all over Australia get the most out of their NDIS Plans and develop award-winning tools in consultation with people with disability.
• We never treat our Members like a number
• We never cut corners for profit
• We always go the extra mile to deliver for our Members.

All the information you need.
Advice, ebooks and more!
Our focus is on providing support, information and resources so our Members can get the services and supports needed to live their best life.
Access the latest NDIS info from people who understand the system. Download our free ebooks and Guides to learn more about how the NDIS works.
Get help across the entire NDIS planning cycle from our friendly, knowledgeable and helpful Crew.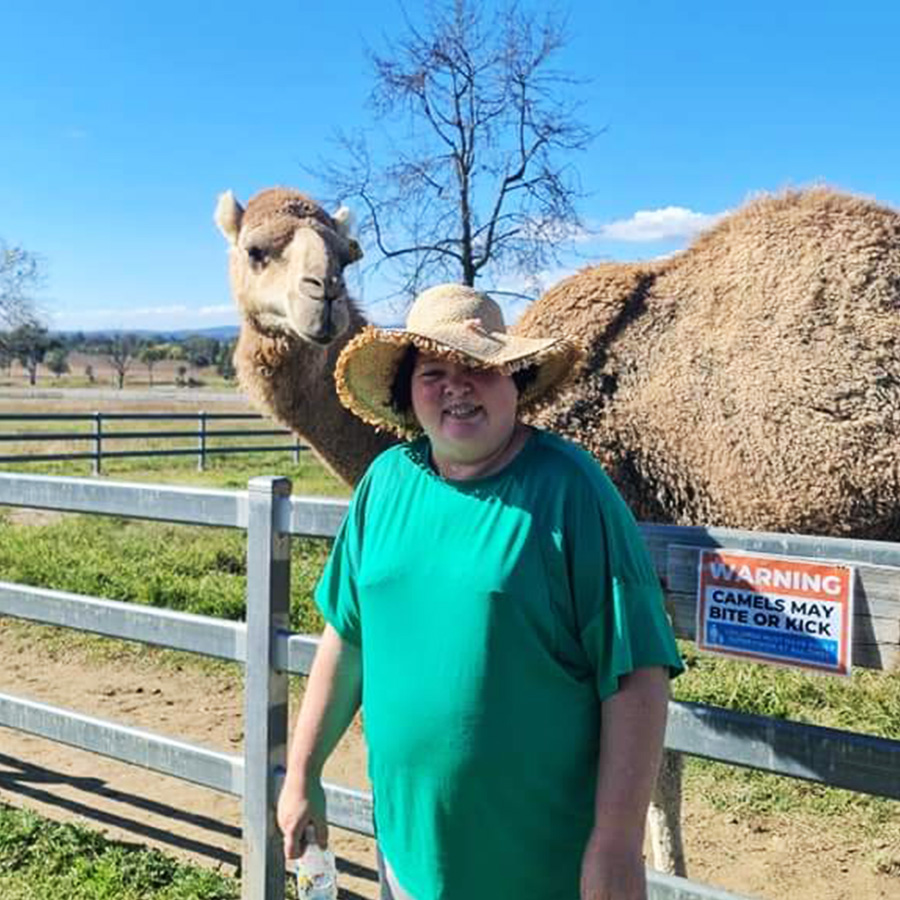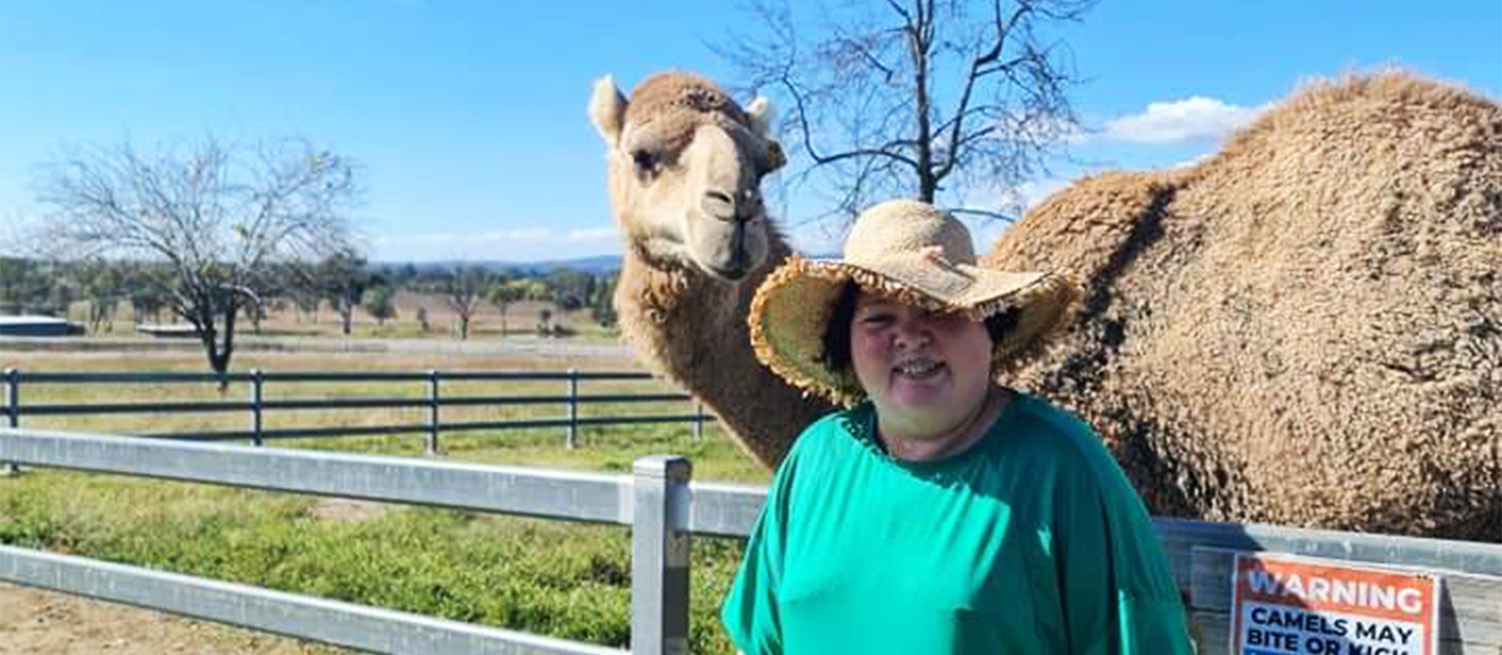 How Leap in! helped Lisa become more active and connected.
"Leap in! has always been great. They are there for the client. It has been a great journey so far and I want to keep going. I would never leave Leap in! I have so much trust in them."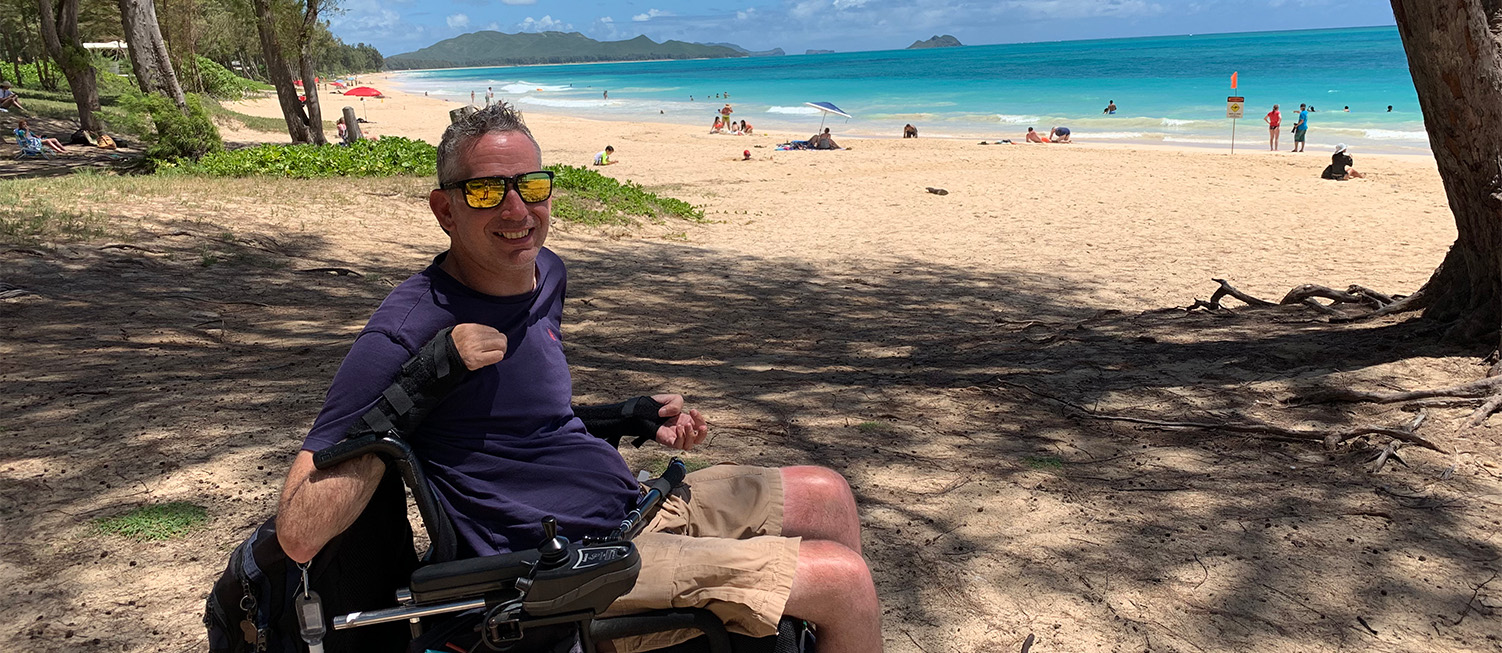 Leap in! "frees my life from the burden of administration," says Lindsay.
"Every month, Leap in! emails me a check-up on my plan, showing how my budgets are travelling, what I've spent and where I still have funds to use… This information makes me more proficient in understanding what the NDIS can do for me. I think I'm using my plan better as a result."
Australia's leading NDIS app.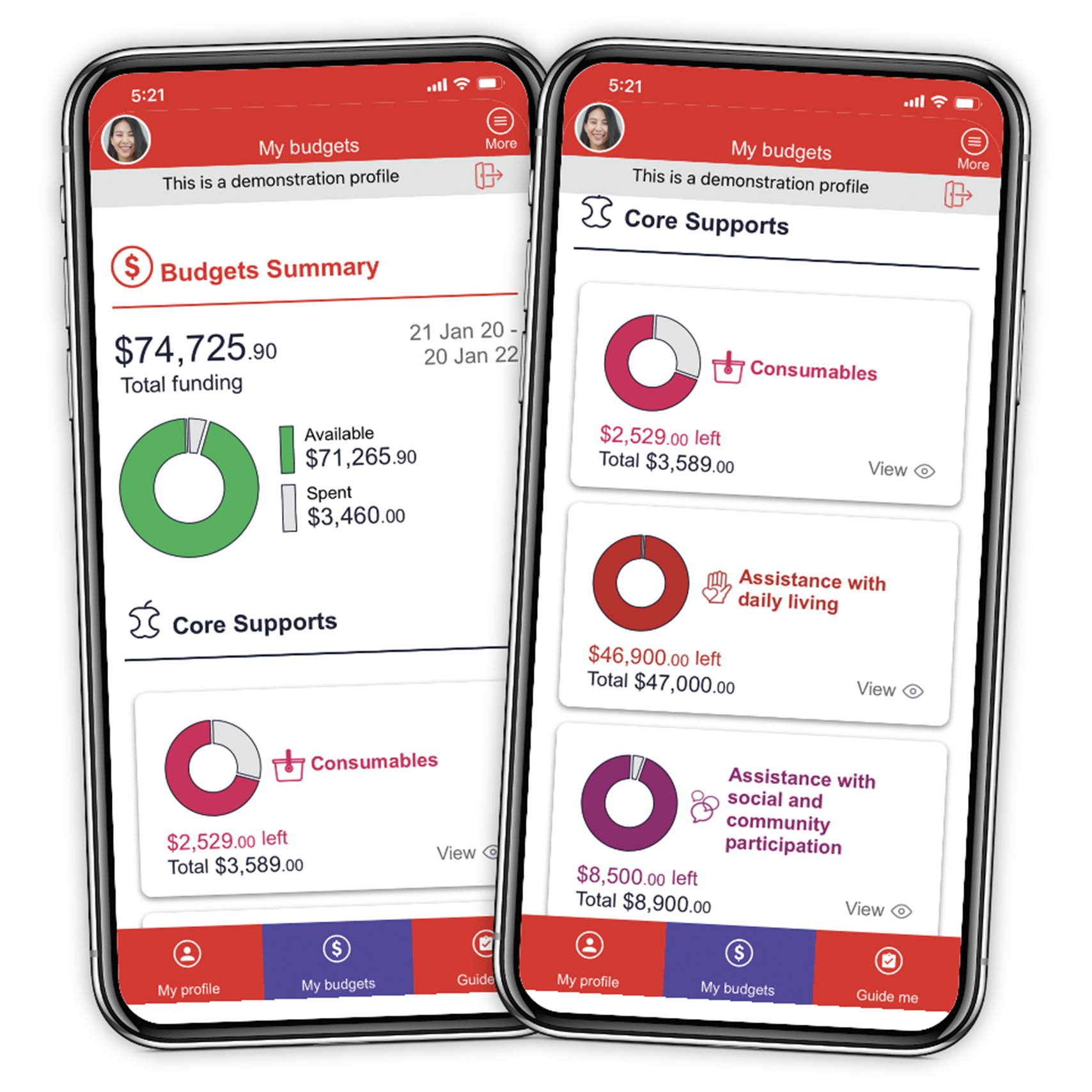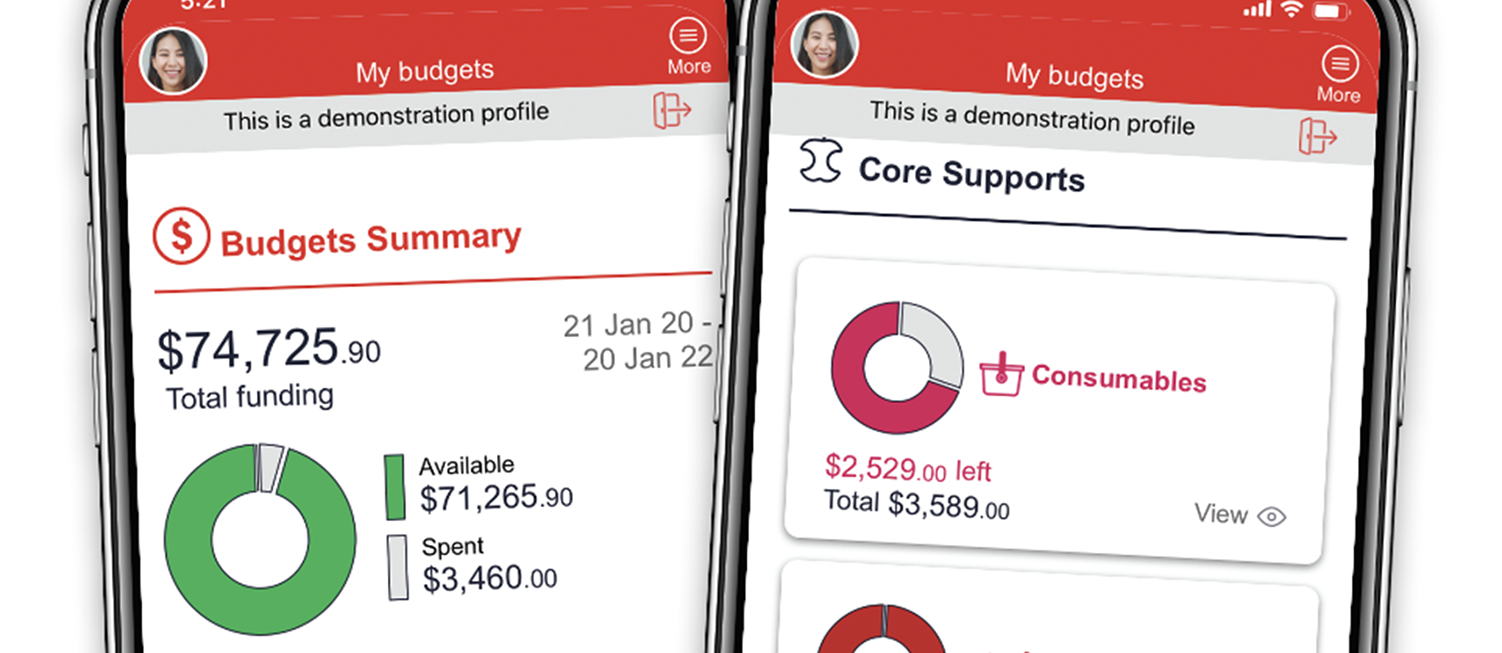 Keep all your NDIS info in one place with the Leap in! app.
Members tell us that one of the best things about working with Leap in! is being able to track your NDIS budget with the award-winning Leap in! app.
The perfect tool to help you get the most from your NDIS Plan.
Create a profile with all of your details and information
Tell your story once and share it with your family, support workers and providers. You have complete control over what each person sees
Set and track your goals. Give the thumbs up to what's going well and record what needs to be improved
Prepare for your plan meeting or plan reassessment meeting
Track your spending 24/7 with My Budgets
Quickly see if you're on the right track with spending for each budget
Find providers near you matched to your available budgets.
Why not explore the app through one of our demo profiles. Simply click on the 'Explore the app' button on the welcome screen and then select a profile to look at.
Why choose NDIS plan management?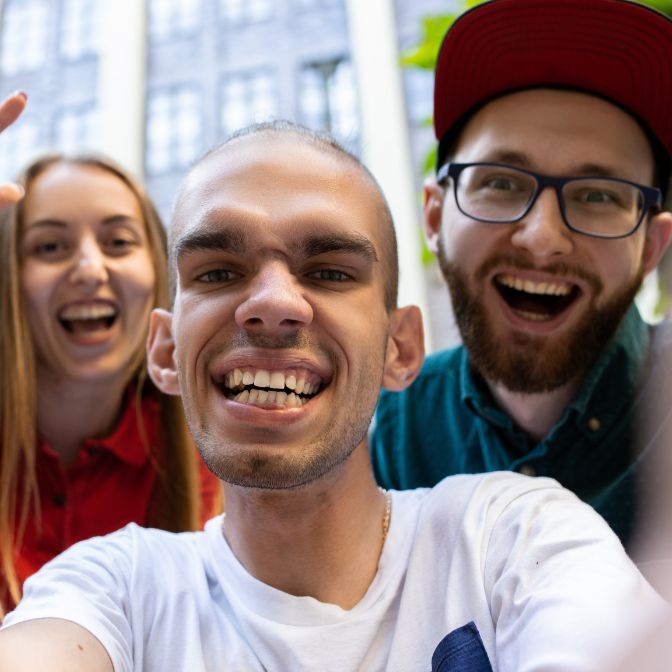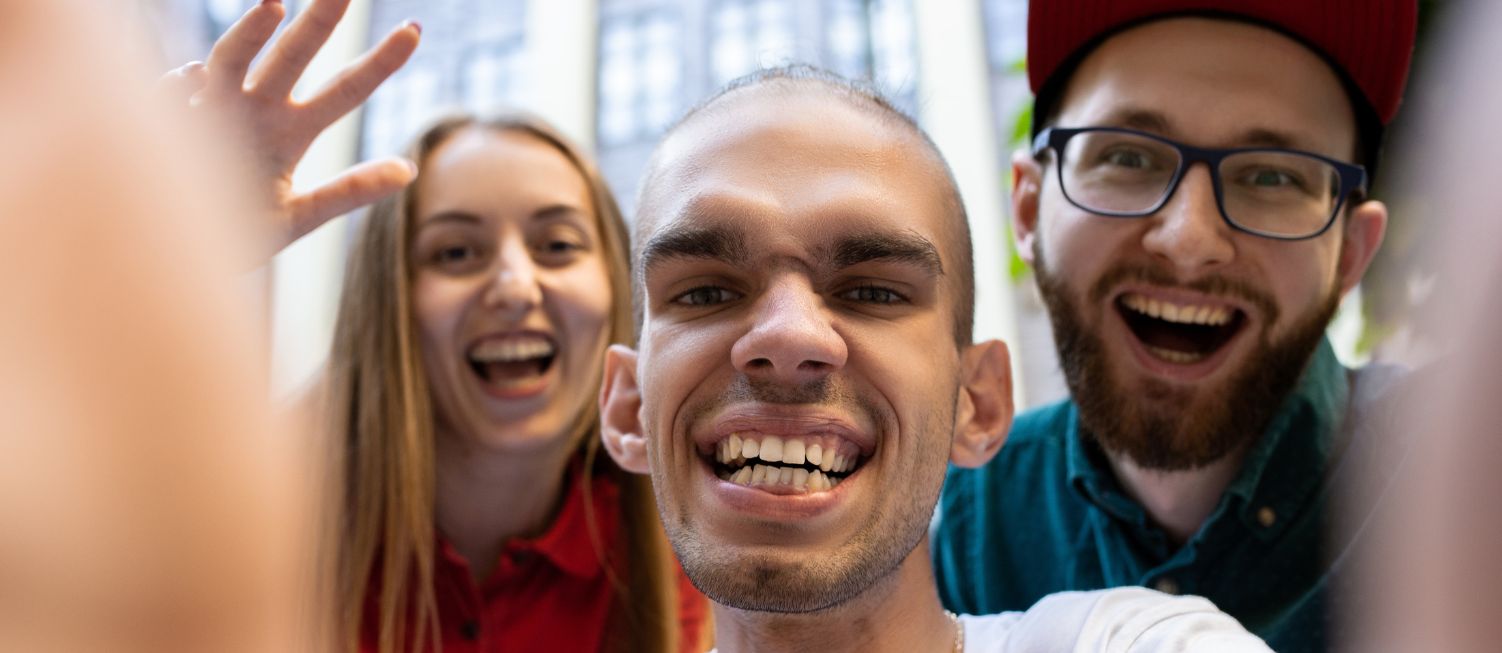 Benefits of plan management
Plan management is one of the options for managing your NDIS Plan. It gives you choice and control over your NDIS budget while providing support with administration such as bookkeeping, audits and managing budgets.
Freedom to choose how you use your NDIS funds
Use registered providers or an unregistered provider
Get help to keep track of your NDIS funding and budgets
Someone to manage and pay your invoices
Less administration and paperwork
No out of pocket expenses (the NDIS provides additional funds for plan management)
Cheaper rates for some supports as plan managers are registered NDIS providers
Use it to manage all or part of your NDIS Plan (combination plan).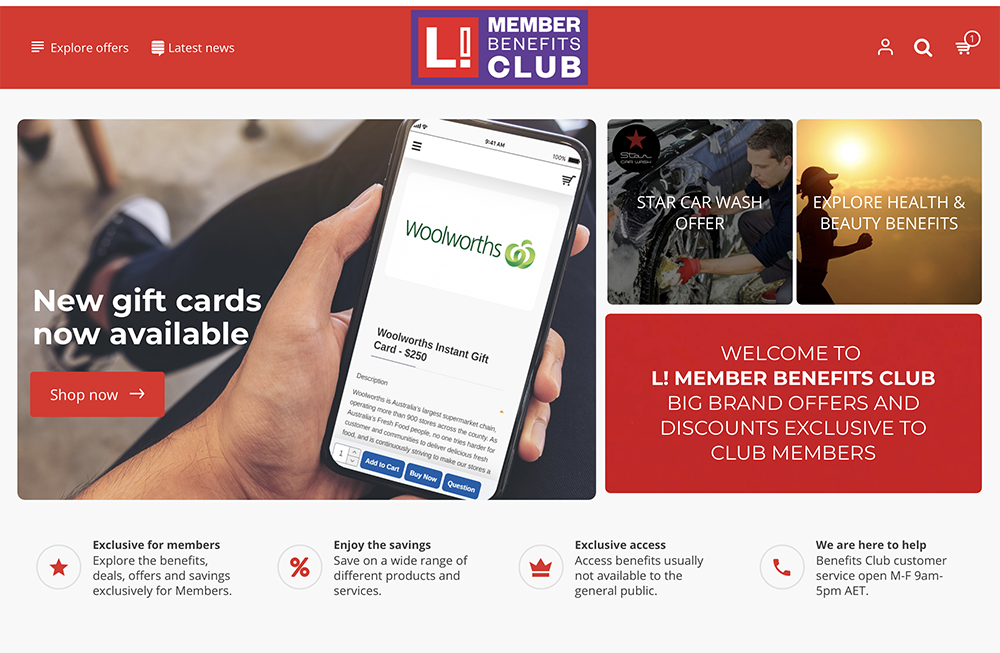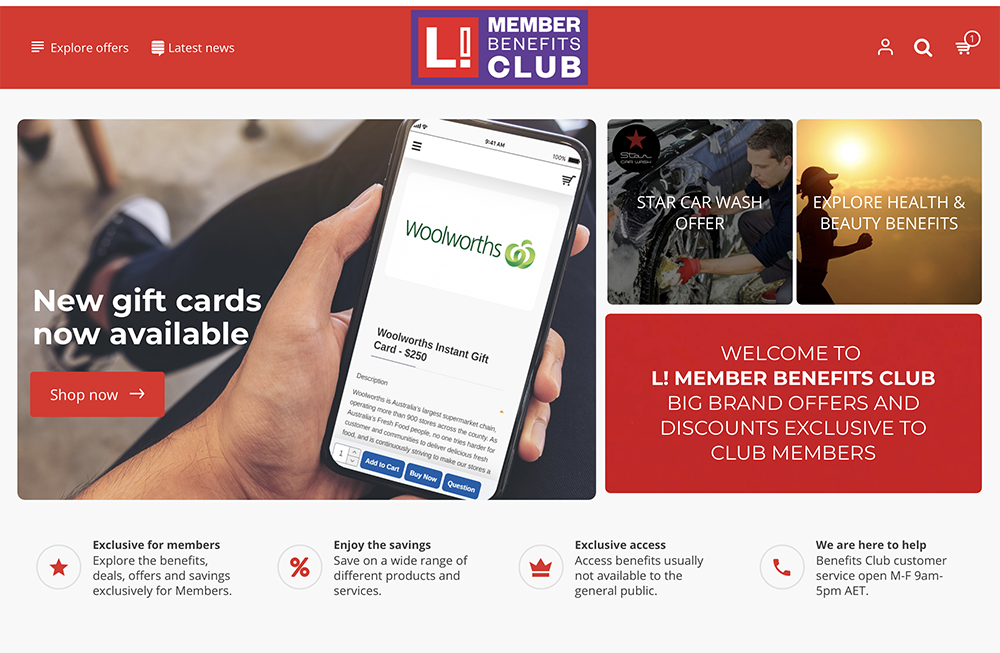 Join our Member Benefits Club!
Sign up for Leap in! plan management and you get access to exclusive Member benefits.
The L! Member Benefits Club is an online portal where Leap in! Members can access discounts and offers from brands including Woolworths, Big W, Qantas, JB Hi-Fi, The Good Guys, Virgin, Apple, EB Games, Hoyts, Barbeques Galore, Country Road, Freedom, Bonds, Amcal and Supercheap Auto, just to name a few.
And there's also a special Friends of Leap in! section that includes great offers from disability providers.
Why wait, sign up today!
Learn more about using your NDIS Plan.
Resources, ebooks and emagazines.