You are part of something special.
You now have access to special pricing and offers made available through your Leap in! Membership.
The Member Benefits Club provides you with a wide range of benefits across many categories such as shopping, travel, electronics and automotive. These benefits include discounts and special offers that are generally not available to the public and that deliver genuine value.
Brands with discounts and offers in the Member Benefits Club include Woolworths, Big W, Qantas, JB Hi-Fi, The Good Guys, Virgin, Apple, EB Games, Hoyts, Barbeques Galore, Country Road, Freedom, Bonds, Amcal and Supercheap Auto, just to name a few.
The Leap in! Member Benefits Club is powered by our friends at Member Benefits Australia.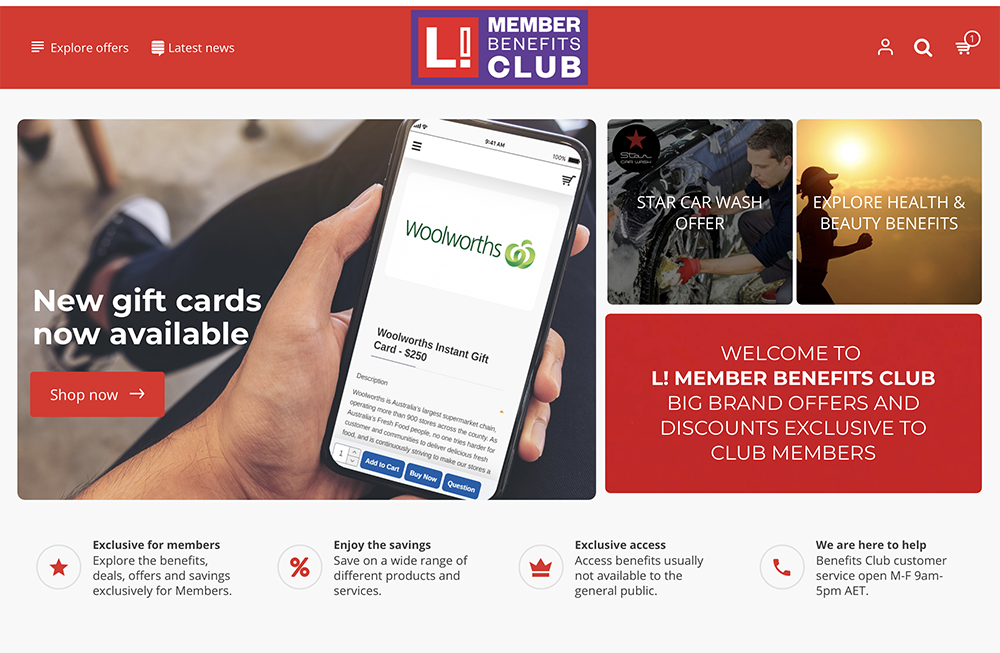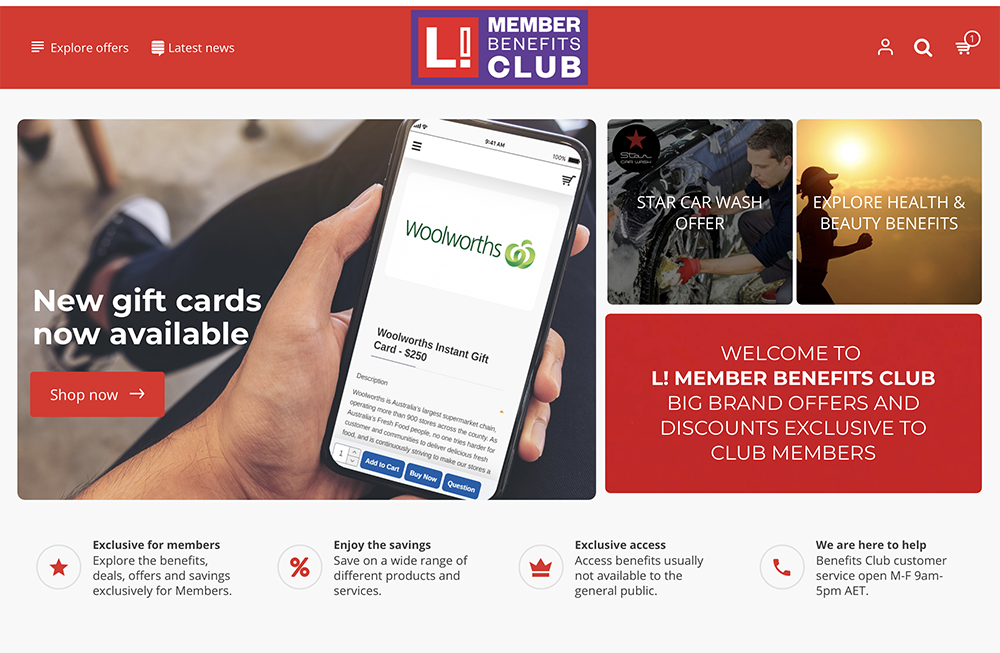 How to access the L! Member Benefits Club.
Access the L! Member Benefits Club here using your Leap in! app email and password.
If you're a Leap in! Member, and you don't have an email and password set up, please contact one of the Leap in! Crew on 1300 05 78 78 or crew@leapin.com.au.
Check out the L! Club quick guide to get started.
Why a club with benefits for our Members?
As a registered not-for-profit, we put people first. That means we are able to reinvest in our Member services, rather than directing profits to owners and shareholders.
Putting people first is based on our belief that everyone should be able to live the life they want to lead. And, that our Members should have access to everything they need to make it happen. The Member Benefits Club is just one of the ways we are working to help make it happen.