New eMag: Get the most out of your NDIS Plan.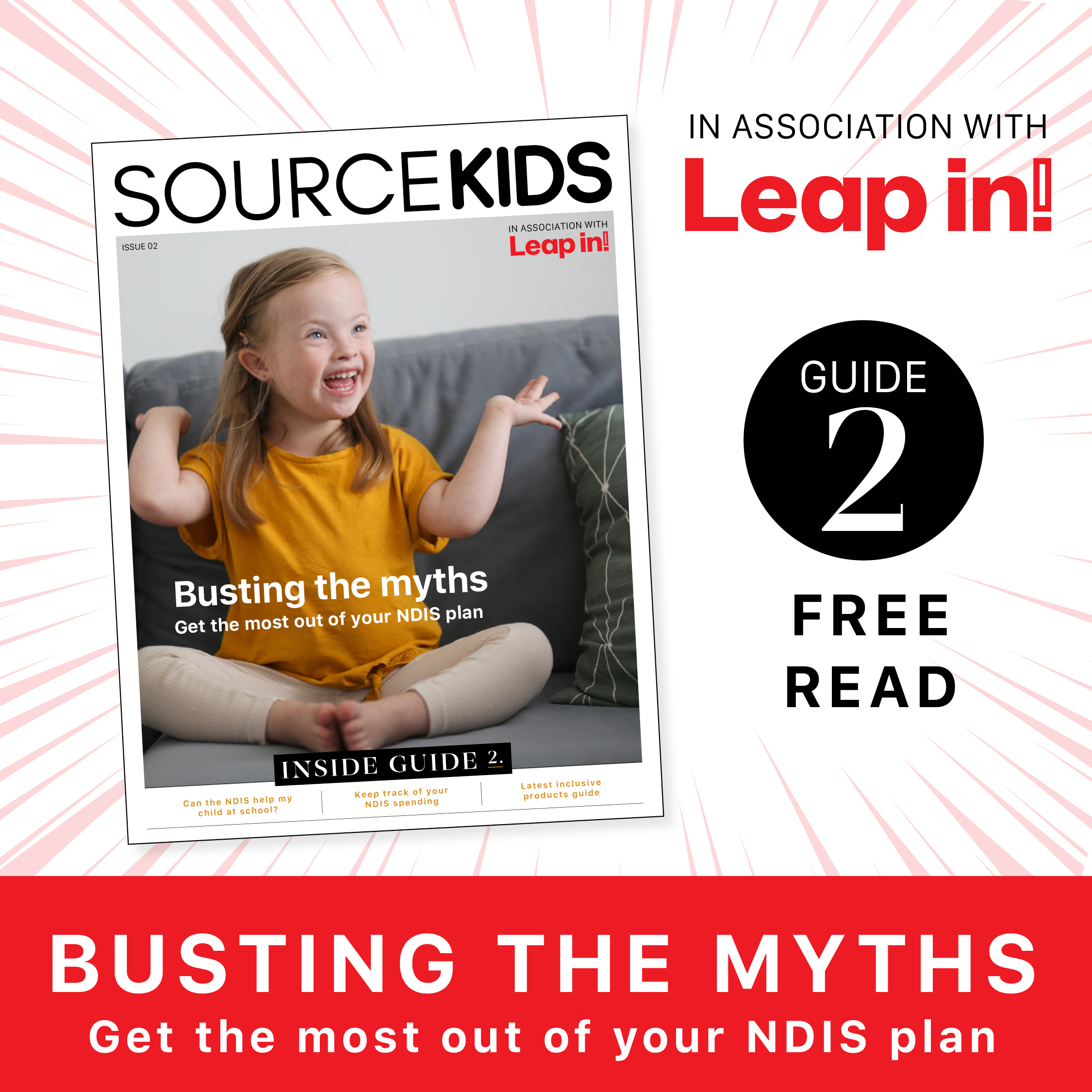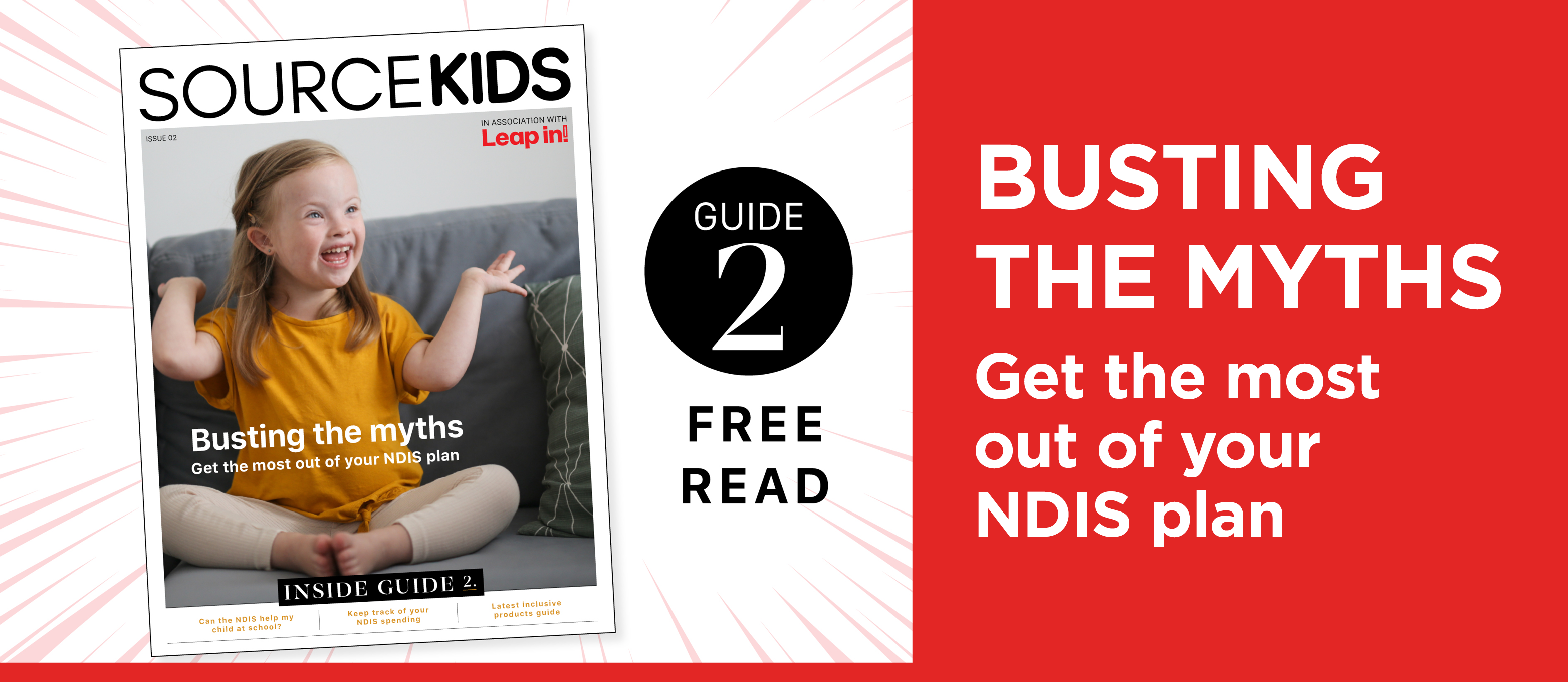 We're excited to present the second Source Kids and Leap in! eMag: Get the most out of your NDIS Plan.
In this second edition, you'll find a host of stories that range from assistive technology and inclusive products through to creative therapy options.
There is also a great feature on how to use the Leap in! app to manage your NDIS budgets.
All the information is backed by our Leap in! Crew, who are experienced in the Early Childhood Approach (formerly ECEI), NDIS transition and NDIS planning and budgeting, many with lived experience themselves.
Contents sneak preview.
The eMagazine is packed with great stories including:
Recap of NDIS budget categories

Creative ways to help your child reach their goals

Will the NDIS fund sporting equipment or membership fees?

Does the NDIS fund sensory equipment?

Diverse therapy options for kids

Busting the myths about non-registered providers

School versus NDIS-funded supports.
Leap in! plan manager Tabitha also answers some frequently asked questions about assistive technology in Ask a plan manager.
If any of the stories in this issue lead to other questions, get in touch as we are here to help!
And, if you missed the last issue, Navigating the NDIS #1 you can check it out here.
Enjoy the read!
Find out more about plan management.
Do you have a question, or would you like to find out more about the benefits of Leap in! plan management? We'd love to hear from you.
Please complete the form here and we'll be in touch.