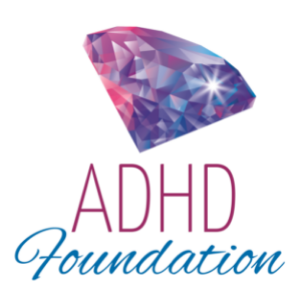 The ADHD Foundation is the national "for purpose" not for profit organisation, registered as a charity with the ACNC and DGR approved by the Australian Taxation office.
The ADHD Foundation are a wholly volunteer run organisation and proud of the work that their passionate, determined and tireless team contribute in working towards creating projects that support the ADHD Community in Australia with the aim to support and work collectively and collaboratively with all those on this journey to change.
The foundation's work within the ADHD community takes the team across the whole lifespan focusing on high priorities and urgent needs as identified on the 'ADHD Foundation Gaps in Service' list. The ADHD Foundation have a particular focus on teens and tweens, young adults and seniors with a determination to keep their sights firmly focused on their founding Vision and Mission.
The ADHD Foundation fulfil their values and mission by:
Using advocacy activities to ensure that ADHD is recognised as a neurodevelopmental condition by government and non government agencies.
Creating pathways that help people with ADHD to reach their full potential.
Supporting people with ADHD to have optimal health and wellbeing in order that they may reach their potential.
Advocating for improved services for those with ADHD, their families, at both a state and national level.
Providing the community with an ADHD National Help, Support and Information Line.

Acting as national custodians of accurate data and statistics to keep abreast of the needs of the ADHD community.

The ADHD Foundation purpose ensures they work to improve the outcomes of individuals with ADHD through community education, collaboration, advocacy and policy reform. This means that parents, children and adults with ADHD are not discriminated against, receive accurate information and evidence-based treatment.
The ADHD Foundation purpose ensures we deliver advocacy, awareness and education that supports a reduction of stigma and lack of understanding.
Our organisation supports:
Diagnoses and conditions:
ADHD and associated conditions
Service types our organisation supports:
Our locations:
Barossa Valley - Kangaroo Island
Mackay - Isaac - Whitsunday
Sydney - Northern Beaches
Sydney - Sutherland Shire
Yorke Peninsula - Mid North