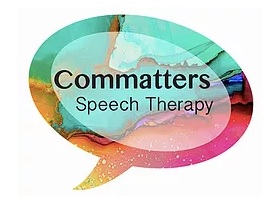 ABN

66 644 576 214

Sibbald Cres

,

Woodroffe

,

NT

0830
Send enquiry
Commatters are committed to evidence based, holistic, client-centered assessment and intervention. They are currently servicing Palmerston, NT and it's surrounding areas. 
Who Commatters work with:

Commatters can support people experiencing a range of communication challenges, these include difficulties with:

Speech sounds

Expressive language; this can include reduced vocabulary, trouble using grammar or forming sentences

Receptive language; this can include trouble following instructions, understanding different concepts

Reading, writing and spelling such as dyslexia

Social communication; this can include turn taking, engaging in conversation, understanding people's emotions

Play skills

Stuttering

Complex communication needs such as Autism, Down Syndrome

Dysphagia and feeding
Consultancy services:

Commatters offers a consultancy services to schools, day care settings, aged care facilities and other services. This service can be used in a number of ways. 

Direct observation in the setting and feedback/strategies offered to support those with communication difficulties

Explicit training of staff

Provide modelling and develop techniques to enhance communication or safe eating

Assist with program modification

Provide resources

Support given
Our organisation supports:
Culturally and linguistically diverse people
Diagnoses and conditions:
Autism and related conditions
Deafness and hearing loss
Other intellectual/learning conditions
Service types our organisation supports:
Early Childhood Early Intervention