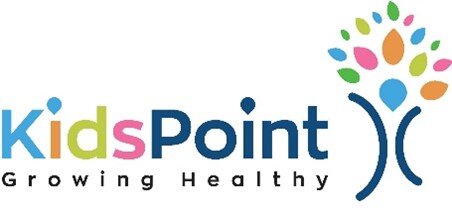 ABN

33 623 474 377

3/14 Mingara Drive

,

Tumbi Umbi

,

NSW

2261
Send enquiry
Kidspoint understand every child and family are unique. All services are tailored to suit the individual needs of clients and their families. Kidspoint offer support with Paediatric Urology and Surgery, Audiology, Multisensory Learning  and Dietetics, in addition to: 
Occupational Therapy offers support with: 
Participation in activities of daily living, such as meal-times, hygiene routines and self-care routines. 
Fine and Gross motor skills (Including handwriting)
Sensory Processing skills 
Social Skills 
Occupations impacted by Executive Functioning challenges 
Emotional Regulation strategies.
Psychology Services interventions and approaches selected are dependent each unique client presentation.
Individual Intervention Approaches include:
Cognitive Behaviour Therapy
Acceptance and Commitment Therapy
Dialectical Behaviour Therapy
Trauma Informed Practice
Play Therapy
Parenting and Family Support
Risk Assessment and Safety Planning
Interpersonal Therapy
Emotion Focused Therapy
Relational Repair 
Parent-Child Dyad
Attachment
Child-Parent Relationship Therapy
Non-Violent Responsiveness
Attachment Informed Aware Parenting
Group Therapy Interventions include: 
Cool Kids including Cool Kids Original, Cool Kids ASD, Chilled Adolescent Program
Westmead Feelings Program
Friends Program
Minecraft Social Group
WorryWoos Emotional Intelligence Program
Parenting Program/Day Workshop
Social Groups
Speech Pathology offers therapy to support the positive development for;
Attention and listening
Receptive language  or Understanding
Expressive language such as talking, use of visuals
Articulation and phonological difficulties
Social skills or Pragmatics
Stuttering
Written language difficulties
Paediatric feeding difficulties
Our organisation supports:
Culturally and linguistically diverse people
Diagnoses and conditions:
ADHD and associated conditions
Autism and related conditions
Deafness and hearing loss
Other intellectual/learning conditions
Other psychosocial/psychiatric
Service types our organisation supports:
Assessment of home modification requirements
Behavioural assessment and support
Community participation/inclusion
Early Childhood Early Intervention