It's almost back-to-school time! Every year around this time, the Leap in! Crew is asked questions about the types of school-related supports the NDIS may fund.
The NDIS does fund a range of supports that can help your child at school but it can be tricky to get your head around which supports are NDIS-funded and which are provided by the school system.
So, with the start of the school year almost upon us, today we explore how to navigate school-related supports.
NDIS versus school provided supports.
Schools have a legal obligation to make "reasonable adjustments" to ensure students with disabilities can participate in education on the same basis as students without disabilities.[1]
School-based funding is provided for students in state, independent and Catholic schools although the programs and the amounts of funding available vary. It's best to refer to your child's school for information on the structure and types of support available.
The NDIS is designed to provide supports and services that are not funded by other mainstream or government services (including school programs).
As the school system provides some services that can be accessed to support the education of children with disability, the NDIS only provides funding for certain supports.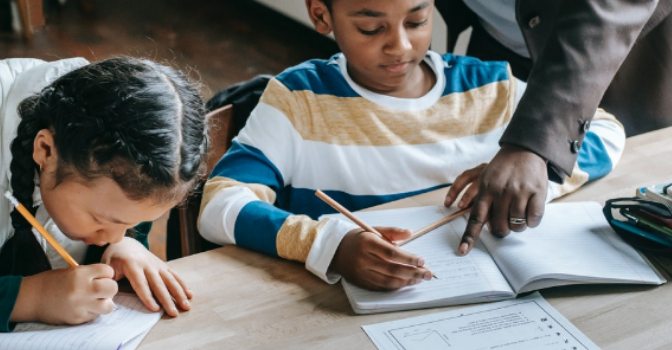 School supports the NDIS may fund.
Self-care
Additional self-care at school related to the student's disability. For example, a support worker to assist with eating or toileting. Some self-care supports may be funded by the school so it is best to start with the school system first.
Teacher training
Specialised training of teachers and other staff about the specific personal support needs of a student with disability.
Transport
Specialist transport required because of the student's disability.
Assistive technology
Transportable equipment such as a wheelchair or some personal communication devices other than standard educational tools such as laptops or IPads.
Therapy supports
Therapies not connected with the student's education that are mutually agreed by the family and school and are provided during school time.  School funding may also have some therapy supports available so we recommend discussing this with them first.
What the NDIS does not fund.
School fees
School uniforms
Supports that assist with education or school work
Everyday supplies that all students use such as pens, text books, exercise books, rulers, stationery etc.
School excursions and activities etc.
Sporting equipment, musical instruments.
Supports funded by the education system.
Teachers, learning assistants and other supports such as Auslan interpreters
General support, resources and training for teachers and staff
Therapy delivered in schools for education or training purposes, such as allied health practitioners helping teachers adjust curriculum
Aids and equipment to make curriculum accessible, such as modified computer hardware, software and Braille textbooks
Some personal care supports such as helping at meal times (see below)
Adjustments to buildings such as ramps, lifts and hearing loops
Transport for educational or training activities such as excursions, field trips and sporting carnivals
Day-to-day supervision and behavioural support.[2]
See the NDIS education page for details.
Personal care in schools and your child's NDIS Plan.
If your child is school-aged, their NDIS Plan may include the item "Personal care in schools". This acknowledges that the child receives personal care supports at school paid for by the relevant state or territory government.
The school is responsible for delivering this service and sets out the supports provided, when they are received and how much support the child receives in the classroom. Educational supports are treated separately to personal care and not included in this funding.
As these supports are not funded from a child's NDIS Plan, you are unable to manage this funding yourself.
References: 
[1] Students with disability program, Education Queensland; accessed online December 2020.
[2] Education, NDIS; published online 9 September 2020
Further reading
Kids and the NDIS: Assistive technology in the learning environment.
Resources for parents of children with disabilities.