From video calls with family to live online occupational therapy sessions, technology has been helping us to stay connected during these most unusual of times. And we know, staying connected is good for our relationships and our mental health.
Video technology has also enabled many of our members to continue receiving some supports after face-to-face restrictions were introduced due to social distancing.
Although COVID-19 restrictions are being eased, with so many great options at our fingertips, it is likely that our use of technology, especially video technology, will continue to grow. So we've compiled a guide to some of the most common video apps to help you to find the right platform for your needs.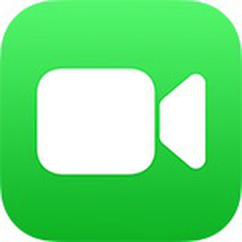 FaceTime
FaceTime is an app for Apple devices only – iPhone, iPad or iPod Touch. If the person you want to communicate with has an Android device like a Samsung phone, you will need to choose a different platform.
Enable FaceTime in your phone settings and sign in with your Apple ID
Calls can be made from within the app or you can switch to a FaceTime call once a normal mobile call is connected.
Good to know:
Siri can make a FaceTime call for you if you say "Hey Siri…FaceTime (name of person)"
Group video calls can be started via a message in the Messenger app or the FaceTime app.

Messenger & Messenger Rooms
Messenger is one of the most common instant messaging apps and is connected to Facebook.
Download the app for Apple or Android and chat, call or video call people in your Facebook network.
Good to know:
Make group video calls with up to 50 people
Keep an eye out for Messenger Rooms, launching in Australia soon. Messenger Rooms will allow enhanced video calling from Messenger or Facebook. You'll be able to invite anyone to join the video call, even if they don't have Facebook.

Skype
Skype is another app with multiple device options including desktop, Android and Apple phones. It's free to call or video call other Skype contacts but you'll need a paid subscription to call a mobile phone number or landline.
Good to know:
Can be used with screen reader programs on desktop and mobile
Up to 50 people can be included in a group call. The number of people who can access video depends on the platform and device.

WhatsApp
WhatsApp is popular for messaging (chatting) as well as video and voice calls. It is available for Apple or Android, plus there's also a desktop version.
Download the app and create an account
Connect with people you know
Message and make calls or video calls within the app.
Good to know:
Messages are encrypted so no one else can access messages sent via the app
Ideal for video calls with 8 people or less.

Zoom
Zoom is a little more complicated than some of the other platforms and is used more for business or delivering services (for example teaching a class or for a teleconference).
The meeting owner creates a meeting and invites people to attend via email. Attendees click the link to access the meeting at the scheduled time.
If you are invited to a Zoom meeting, download the app ahead of time so you can attend.
Good to know:
Zoom videos can be recorded. This is a handy feature which means you can record any NDIS-related therapy or classes and watch them later.
Up to 100 participants can join a video call for 40 minutes for free.
Tips for making video calls
Before getting started, review the privacy information for your chosen platform to ensure you are comfortable with the personal information being shared with the app.
Charge your device
Ensure your face can be clearly seen
If using a mobile phone, prop it up so it stays still throughout the call
Switch to Wi-Fi to avoid using phone data
Eliminate background noise
Use headphones to avoid disrupting other people.

The Leap in! app.
While we're on the subject of apps, connecting and sharing… you can use your Leap in! app to connect with friends, family, support coordinators, providers and your wider support crew. You can set the permissions and access for each of them under the 'Crew' section and they can either view or edit sections of your profile and/or budgets. They can even upload documents direct to the app for you (like assessments and reports from your therapy supports etc).
The 'My Plan Summary' is also a fantastic resource to send to your NDIS Planner or Local Area Coordinator (LAC) beforehand to ensure you cover everything you want to in your meeting (whether on the phone or by video call).
We're here to help. 
If you have any questions on getting the most out of your NDIS plan, connecting with your supports, assistive technology or preparing for you next plan meeting you can call us on 1300 05 78 78 (or visit us online at www.leapin.com.au and use our web chat).

Further reading.
Staying safe online: Social media.
Staying safe online: Mobile phones.